A consistent user experience is key when using technology in all parts of the world
Over the past few years, we've continually iterated, evolved, and enhanced our mobile platform, all centered around one goal: providing the ultimate customer experience.
In this short amount of time, we have been able to help our clients not only initiate new business opportunities, with on-the-go networking functionality, but also increase the potential for them to foster perpetual engagement and lasting relationships.
Community type features are extremely helpful in the enterprise for sub-groups such as: sales teams, employees, and partner groups that are looking for an out of the box solution for staying in constant contact in our modern business landscape. With the ability to bring together users at a global level, across all levels of the organization, the possibilities for future communities are truly endless.
The Global Reach of Digital Communities
Maintaining an active community is essential to building success in the world of business. Most brands focus on building a community with their audience and customers which is garnered through trust, loyalty, and becoming an advisor.
Part of the challenge with most successful communities is keeping it relevant, meaningful and inclusive for everyone within it, particularly when it comes to international audiences.
Software and tools, in turn, become a vital component of proper communication with your communities.
In countries such as China, for example, there are strict rules on what software and applications can be used in different regions. The guidelines for what's acceptable and what's not create some rather unique challenges for those looking to offer international solutions for their otherwise global users, customers, communities, etc.
In other words, when you're developing an application or service for international release, the limitations are wholly relevant. Creating even more of a challenge is the fact that you want to make those experiences equal — no matter who's using the service or where.
Say you have a chat system in place that allows for international communication. You want everyone that relies on the service to have the same experience, but you may also have to fine-tune the system for use in select regions. Removing video chat for a particular region, for instance, might be a necessary action. In that case, you would have to replace the functionality with something of equal value.
Knowing all of this, you can start to understand what this means for our mission to provide a "one mobile app" ecosystem.
How Do You Solve a Problem Like "the Great Firewall of China?"
We have been fortunate enough to have such a positive response to our platform so far, especially amongst teams and companies that are prepared for and equipped to handle scalable infrastructure on a national scale. But like every business, big or small, we have seen our share of challenges.
Strict censorship laws make it increasingly difficult for global businesses to share universal content. For a global mobile app platform, this presented issues accessing videos in their employee community due to popular websites, like Youtube, Google, and Facebook, being blocked. We needed to find not only a swift solution, but one that would provide the best experience for our client and their users within the community.
So, we looked to those that knew this predicament best… our engineering team in Macau, China: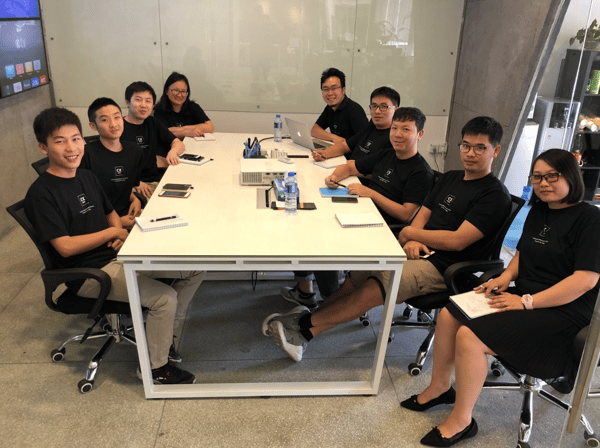 Taking on a Global Vision
In order to expand the vision of communities into not only China, but all countries with such strict censorship laws, we specifically turned Amazon Web Services.
It became clear to us, in order to serve up stellar client content in the best way possible, we would need to build a video platform native to mobile app and CMS that would enable optimal viewing of media content.
This regional, cloud-based media server on AWS provides secure streaming for our community software users as well as easy new content publishing. This eliminates the archaic community software model, where clients must host videos on other websites (ie. Google Drive or Youtube), edit the embed code, and adjust the sharing settings for each video. Thanks to the native functionality hand-crafted by our engineering team, global clients/administrators can quickly upload, remove, and assign video to news content on this server from within the CMS.
The result is an all-inclusive community that allows everyone to remain in touch, yet still adheres to local policies and restrictions. That sense of community is the real reason why brands might launch a global-friendly application. You must be able to keep not just your customer base but all interested parties connected, at any given time.