I lost my dog. Well, I didn't lose her per se, but she slipped through an open gate without her collar on. I noticed she was missing probably no more than 15 minutes after letting her out into the yard, and immediately ran down the street calling her name. That didn't work, so I tucked my tail between my legs and hopped into the car, as most 'lost dog' people do, and drove around the neighborhood looking for her and asking people if they'd seen my dog. Literally the first person I asked around the corner at our neighborhood park said oh yes I just saw her about 10 minutes ago. A couple was asking people where the owner was and said they posted it on 'NextDoor'. In a panic I thanked the person, drove away and then thought what the 'heck' is NextDoor.
An app. I quickly downloaded the app and sure enough there was a picture of my dog in the recent posts and a note from the person I had just talked to saying a woman in a black car was driving around looking for her dog. In less than 30 minutes I had lost, searched for, located, and picked up my dog thanks to the NextDoor app. Now, I'd imagine this is the most common use case for the app as some stats would suggest, but I kept the app and found that there was a good source of helpful neighborhood information that essentially was a virtual community for our physical neighborhood. People talking to people, sharing information, recommendations and the like. It's a community for my community.
The Power of Suggestion… I Mean Communities
Board member David Sze says, "if you consider that LinkedIn is the "business graph," and Facebook is the "social graph," then Nextdoor is building the platform for the "local graph." Can we extend this to say your 'virtual community' is your "company graph"?
NextDoor has over 10 million registered users spread across more than 114,000 neighborhoods in the United States
There is a daily average of 4 million messages posted
26% of posts on NextDoor are recommendations
Gartner predictions for 2017 suggest that over 268 billion mobile downloads will generate an income of $77 billion. Combine the concept of a community with the power of mobile… and you've created an additional stream of engagement for your customers, your employees, your partners, your vendors, your stakeholders, yourselves.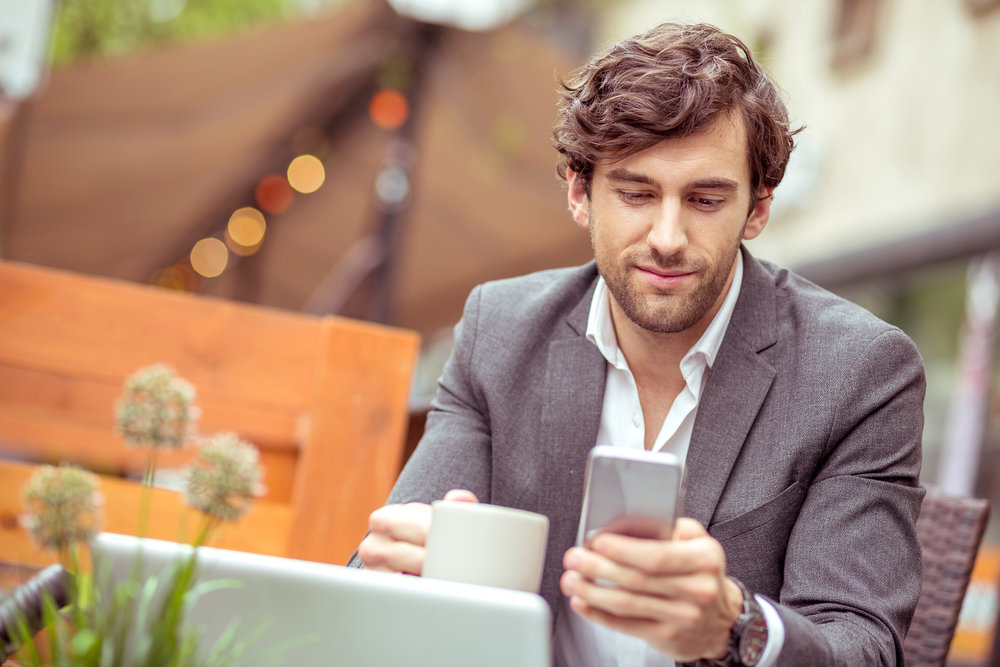 Do you have a community? Is it physical? Is it online? Is it mobile? Is it a perfectly blended concoction of all 3. It's sort of like, "if you build it they will come". Creating a brand community that captures the minds and hearts of your users can remove barriers to and increase varying levels of engagement. Even the two prominent service providers for mobile are in the game. Google Now and Apple iOS build a sense of community around you with news, traffic, weather, and entertainment updates relevant to your location and contextual surroundings.
LinkedIn is considered to be the number one platform for B2B marketers for building brand awareness, but that's just a small cog in the potential big wheel. LinkedIn is great for sharing content and networking, but there is more potential community-centric growth that can be garnered through your own digital community.
In your brand's community, members can network, share sentiment, create forums, ask questions, and exchange industry or even product-relevant advice and recommendations. It's no wonder that 96% of companies stake business value in customer collaboration for the marketing department.
Non-GMO (Genetically Modified Objectives)
Consider it organic growth and evolution of your brand. With virtual communities you can watch traffic and trends in regards to what your audience reacts to and engages with so you can better adjust your strategies to align with what the community likes, dislikes, wants, and needs.

Create Relevancy Relevancy is key. People enjoy reading and learning about things that interest them and simply do not enjoy things they have little to no interest in. Your brand has a tone, a voice, an industry, so inherently you already share a common thread of relevancy. Even enabling location services can trigger geo-specific content for smarter communities.
Relevancy can come with: News Feeds, Events Queues, Polls, Data Sharing, and even eContent
Enable Collaboration 23% of internet users admit that technology allows them to spend more time with their 'groups'. Real-time, shared experiences combined with the ease of mobile increase the speed of communication.
Collaboration can come with: Forums, Chat Rooms, User Feedback, Product or Service Support Spaces, Idea Incubators
Make It Fun! What would this world be without a little fun? If you have a devoted group of community members that are interested in what you're doing, then delight them. Fun can come in small or big doses and when done properly creates more positives than negatives.
Fun can come with: Gamification, Incentives to Join, Topical Memes, Rewards, and other Offers
Even more, communities can be the hot bed for the next iteration of your product. Where better to get new ideas from than your own community?
Management and moderation of your virtual community will keep the ecosystem lively and meaningful to you and the audience. Just like in your 'neighborhood', you want to know the weather, the traffic, the hotspots, latest news, and what's happening socially (like a canned food drive or carnival at the community school). These are the just examples of the things that impact people's daily lives and the decisions they make. Essentially you're providing a trusted platform where like-minded individuals, members, and contributors work together to engage in smarter, meaningful, happier communities - for your brand - all over the world!