Why User-Generated Content is the Best for High Customer Engagement
What is the single, most reliable attribute you can integrate into your customer experience programs, website, app, service or social platform, that will instantly drive up user engagement and retention?
User-generated content.
Why User-Generated Content Powers Engagement
For starters, by implementing a user content feed, you immediately give the community at large a voice and every user — down to the newest of the new — has the opportunity to contribute. Custom content can help deliver a truly innovative and continuous customer experience that goes well beyond the purchase and arrival of a product or service.
Just look at Facebook, but not even in the general sense. Consider how many different communities, businesses, pages, and people have made it their online home. Then there are platforms like Reddit, Twitter, Tumblr, Pinterest and many others. And these are just the forward-facing and most popular platforms.
User-generated content contributes its own source of power, in a way, that drives not just frequent interactions but perpetual engagement. It creates a state of flux within a community where people post or deliver regular content, react to it, and then move on to newer updates.
It gets a ton of support too. On YouTube, for example, videos that feature — and are created by — community members get 10 times the views of content generated by brands and businesses.
On average, consumers spend about 5.4 hours every day viewing or interacting through user-generated content. It is clearly what a lot of users prefer to see in a community-based structure, be it a mobile app or online platform.
"With a user content feed, you immediately give the community at large a voice, where every user — down to the newest of the new — has the opportunity to contribute."
CLICK TO TWEET

The Trick to Building Engagement
When you have a user generated content space within your app, community or ecosystem, engagement is pretty simple to enable. The trick is building a large enough and active enough community that will sustain said content feeds.
To grow that community, it's important you understand why regular content, in general, is so vital to its lifecycle. You see, news-feed style channels provide detailed information about a community, upcoming events, product launches, and much more. People — including employees — remain tuned in simply because they want to keep up-to-date on all the latest happenings.
It's not just about external communities either, such as your customers. Personnel and employees will take part in a user-generated content experience, as well as help boost the engagement and popularity that much more. Employee shared content gets 8x more engagement than other types.
But there's so much more to it than that. Authenticity is another pivotal element of user-generated content. Because it's not being shared by a marketing team or even someone motivated by monetary gain, it tends to be more human, more believable. This is especially true when customers or clientele are sharing brand-related experiences. It builds trust within the community and even outside of it too.
And because engagement, interactivity and user focus is up, it means that people are spending more time on and with your platform. That's good in a number of ways, especially in regards to ads or promotions, traffic and general exposure. The bigger the numbers, the bigger the monetary and financial gains for your business.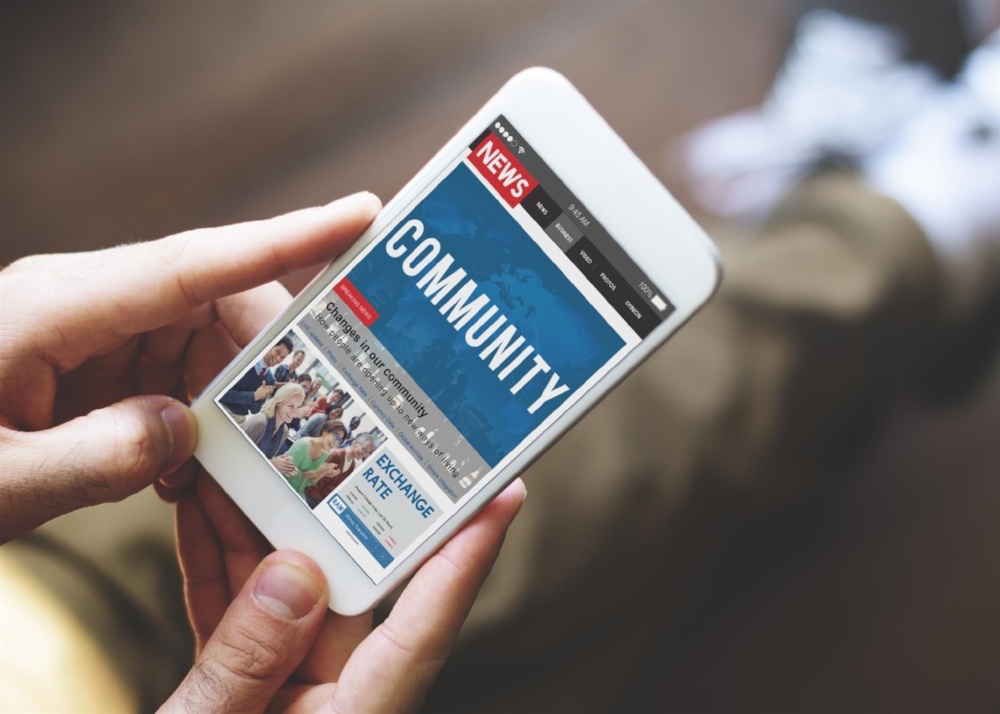 Content Types 101
It's also important to understand the varying types of content that comprise an active feed. You may — or may not — see feeds that include one or two content types only, while other feeds include everything under the sun. For your own efforts, it may be beneficial to restrict content types based on the types of interactions and engagement you want. Outside of that, it's always a good idea to give your users and audience the widest selection possible.
Here are some of the major content types you'll see:
Text and Discussions: Generally, this may be in either a short or long text format with the means to ignite a conversation. Whether created by users or a brand, it includes varying tones, branding and promotions, references, and more.

Images or Personal Photos: Personal images are just as effective as professional quality ones. Both portray a visual experience or cues to the community at large.

Videos: Like images, videos come in many forms from quick in-the-moment shots to long, rehearsed reviews. They allow users to capture a full auditory and visual experience, encapsulating the environment or setting during an event.

FAQ or Help Content: Some users may post questions or ask for help, while resourceful users may post guides — lengthy or short — to help those looking for support.
Where Mobile Fits In
An endless stream of content doesn't do you — or your users — any good if it is restrictive and can only be consumed in one place. Queue mobile platforms and app experiences. They truly allow everyone to create, edit and consume content on-the-go from anywhere, anytime.
With apps like Facebook or Twitter, for example, you can sync up with the network and post social content no matter where you are. They even incorporate external data and functionality into your content creation process — meaning you can include a location, photos or even tag a business or brand. This ensures that everyone understands where the users are, what they're doing and what brand they're talking about. Believe it or not, that goes a long way on social platforms, especially in larger communities where there are so many discussions happening simultaneously.
Every user generated content or activity feed should align with your mobile experience(s). People should be able to check-in and read what's happening, or post their own experiences to the feed to share with others and they should be able to do it from their mobile device, wherever they are. It's no longer just a convenience, it's a requirement.
Why? Because the number of global smartphone users is expected to reach 2.7 billion by 2019. That's an enormous group that you don't want to alienate. In fact, you want to target as many of them as possible, especially since it continues to grow year after year.
To harness such a massive install base, give your audience a place to call their own through user generated content. Its custom nature allows the community to shape and decide what becomes of the feed and material, especially if you choose to allow multiple types of content. This will, in turn, generate a perpetual cycle of engagement and exposure.