CES is one of the biggest and most influential annual technology showcases, and the 2017 event did not disappoint. Advances in virtual reality, Internet of Things, artificial intelligence, and analytics were among the most popular, and use cases for both individual consumers and businesses were common. While many of the technologies showcased were in stages that are too early for wide adoption—self-driving cars, for example—many others are primed for adoption immediately.
For businesses looking for new, creative, and innovative ways to amplify their event marketing initiatives in 2017, CES highlighted a number of new and improved technologies that can be adopted immediately to enhance events for an even more end-to-end customer experience. Consider these five trends and how they can impact your future meetings, briefings, and events.
Intelligent Apps
Intelligent apps fall into the category of Internet of Things (IoT), and the most recognizable devices in this category are personal assistants. In the home, personal assistants can be used to engage in voice commands, or faceless computing: perform web searches, cue mobile phones to play music, and even conduct everyday tasks like locking the front door or making sure the stove is turned off.
However, it's within the corporate environment where intelligent apps are really expected to take off. Gartner estimates that all 200 of the world's largest companies will have adopted intelligent apps by 2018.
While the technology for intelligent apps is still being developed and improved, early technologies can be adopted for events and briefings to improve the customer experience. Personal assistants can be placed around your venue for visitor assistance when no attendants are available. They can connect with an event app to provide directions to important locations, offer suggestions for dining options after sessions, and even arrange transportation for visitors after events.
Beacon Technology
While beaconing technology has been around for several years now, it's only recently being adopted widely and used to its full potential. Beacons are small pieces of hardware that can be placed in a variety of locations to interact with nearby mobile apps.
The premise of beacons is simple—when a user with a mobile app installed approaches a beacon, the app can send push notifications that include important information. At an event or briefing, beacons can notify attendees of nearby, upcoming sessions or direct attention to displays you want to highlight as part of your event or briefing. Beacons are simple to install and work with event apps, and they help to ensure that visitors don't miss the displays in critical areas.
Workplace Mobility
As technologies continue to advance, remote workers and remote offices are becoming much more common. As the world moves to a more mobile workforce, event and briefing organizers may need to prepare by coming up with new and innovative ways to engage participants that are unable or unwilling to travel.
Expect to see a rise in satellite events and briefings that are conducted in various locations around the world, as well as the use of new technologies like live video and virtual reality for remote event participation.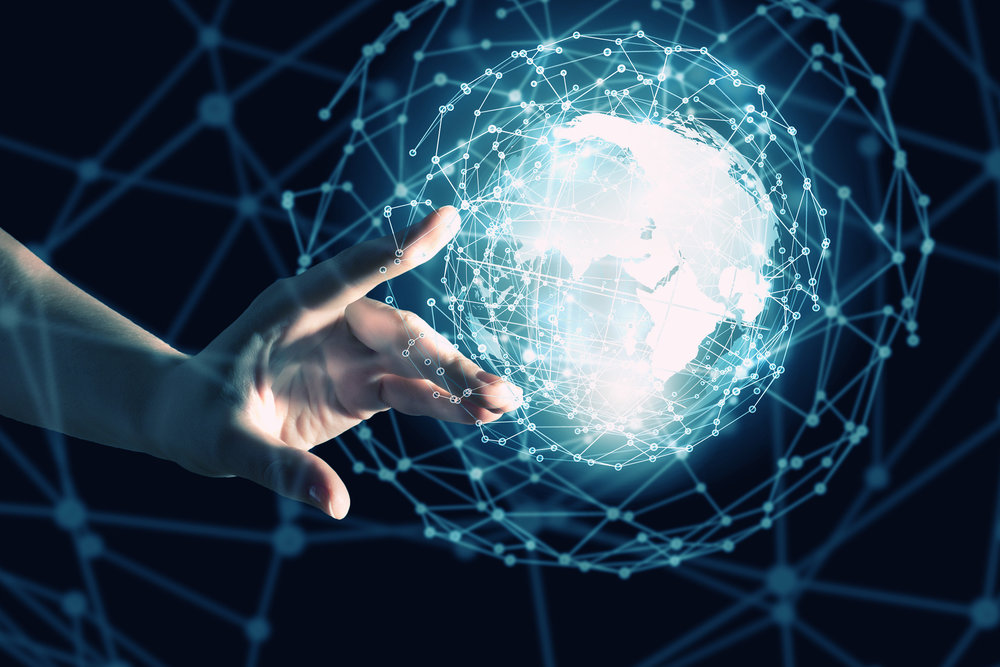 VR Sphere
Along the same lines as Vive Trackers, the VR Sphere is another new technology that could provide detailed insights into how products work in an actual production environment. The VR Sphere is a giant glass ball that provides 360-degree views of a setting or environment. It could be used in events and briefing for several purposes:
Show prospects actual environments where your products are used.

Allow event participants to watch sessions from a distance. This may be useful if attendees are busy answering emails or taking business calls while a session is being conducted.

Hold smaller sessions in different cities around a VR sphere that allows attendees to view all event presentations and sessions without having to travel to the actual event location.
Vive Trackers
Vive Trackers are pieces of hardware that allow everyday items to be transformed into virtual reality props. While most of the talk at CES was in reference to how Vive Trackers could be used in gaming—players can insert themselves into an immersive VR world complete with a gun and a vest that allows for vibrations and amplifies the experience—Vive Trackers could also be useful for events and briefings in 2017 and beyond.
Instead of showing visitors a video of how your products could be used, allow them to use the products in a virtual reality simulation environment. By pairing Vive Trackers with products and virtual reality, customers can experience exactly how products can improve their business workflows and processes.
Adopting New Technologies
While many of the technologies showcased at CES 2017 may seem far from wide adoption, excitement for the technologies and their propensities for revamping how business operates are propelling these advances. Soon, these technologies will be as common in business as email and mobile phones. In fact, a report by Gartner lists artificial intelligence, intelligent apps and things, virtual reality, and advanced conversational systems in its list of the top technology trends of 2017.
"Strategic technology trends have significant disruptive potential over the next five years. The top trends for 2017 are prime enablers behind digital and algorithmic business opportunities. Companies must examine their business impacts and adjust business models and operations appropriately or risk losing competitive advantage to those who do." – Gartner, "Top 10 Strategic Technology Trends for 2017"
Event and briefing organizers who adopt these new technologies will be at the forefront of establishing how these technologies are used in the years to come. These technologies are primed to amplify and improve customer experiences at events, and early adopters can expect to soar above the competition with gadgets and gizmos aplenty.