How Digital Communities Are Changing Business
It's about time we honor one of the most important, yet oft-overlooked members of an organization's team: the community manager. Not just because it's appreciation day — which they certainly deserve — but also because their role has become increasingly challenging and a bit unsung in today's fast paced business environment.
Why is that?
Digital or brand communities are gaining a lot of traction these days, in both the B2C and B2B markets. This is happening thanks to the incredible benefits that organizations can reap by deploying such platforms. In fact, the establishment of successful online groups has become a crucial element of any company's brand strategy. The community manger is the glue that holds the digital community together; he or she keeps this online space operational and refines it over time, building meaningful relationships with customers in the process.
The Role Has Changed
In the past, the community manager role was dedicated to moderation, particularly for official forums and support channels. They served as an arms-length representative of the brand, with minimal management and decision-making power.
Today, however, the average community manager must juggle a great deal of responsibility including the oversight of social media channels, online blogs, reporting tools, as well as community-oriented platforms. Additionally, they must be able to garner and grow community memberships for each of the platforms.
Outside of digital channels, a community manager may even be expected to organize real-world events meant to compliment the online communities they serve.
As a result, the job requires much more training, experience, and talent than ever before and that trend will continue as more and more technologies come into play over time.
The ultimate takeaway is that community managers are imperative when it comes to a business' success. They are no longer on the sidelines. They carry the game.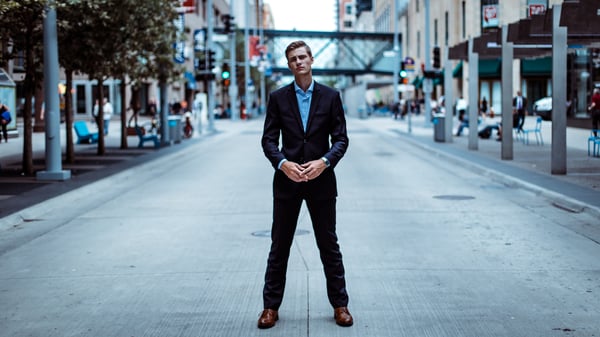 Why Online Communities and Their Managers Matter
The management and organization of digital communities has been fairly simple until recently. Most of the foundational elements were developed, handled, and offered via existing platforms like Facebook or Twitter.
However, conventional social platforms are on the decline. There is a growing list of reasons why this is happening. The most relevant is that the platforms are no longer trustworthy — especially with customer data — and they tend to be noisier because they are so massive. In a way, these channels are victims of their own success.
These changes have sparked a migration to niche platforms where community managers have much more control, less dependency on third-party solutions and developers, and reap greater rewards. With the help of the community manager, companies have the freedom to customize their own brand space, one that meshes with their overarching message.
78 percent of CMOs believe that custom content — and custom experiences — are the future of marketing. But this is true of many other business aspects, including both CX and EX.
Competition Is Heating Up
Because of the digital community surge, we're seeing a more competitive space. If an organization doesn't already have a niche community up and running, you can bet someone else will get ahead. The benefits of providing a digital community are both quantifiable and bountiful. They can boost communication and audience loyalty, provide detailed insights to management, improve the user's experience, and generate positive sentiment about the brand.
There is a significant first-mover advantage for a firm creating an engaging community that captures the industry audience. If they can get ahead of the competition and kickstart that community before anyone else, the gap becomes nearly impossible to close.
Plus, more quantifiable data means more insights and better decision-making. Consider the consumer feedback loop as well:
A Direct Line to Customer Feedback
Over two billion messages are exchanged between brands and users each month.
Active and engaged communities can deliver something incredibly valuable that was otherwise reserved only for social media in the past: customer feedback. You could even argue that digital communities are the primary and best source of feedback.
Many of the foundational elements speak to this concept: rapid communication, real-time insights, events, and solid relationship-building between all parties. The nature of the platform breeds greater trust than ever before.
Consider typical interactions you might have with a brand. When you need support and reach out, your trust is instantly rewarded if the company reps respond quickly and efficiently. However, if they take days or even weeks to respond, and provide little to no help, your trust instantly evaporates. That's a very basic example, but it shows how active digital communities help garner loyalty.
Let's not forget that the whole time — through every form of communication or interaction — you are receiving valuable data that can used to improve future strategies.
Large-Scale Personalization Is the New Normal
Finally, it's important to consider how the consumer of today has evolved. They want highly-personalized and relevant interactions with any brand they decide to invest in. It's why companies like Amazon and Netflix are painstakingly working to provide more contextual experiences through product and service recommendations.
Digital communities are an ideal channel for making good personalization happen. Community managers gain a refined understanding of their audience, allowing them to divide the community into sub-groups or niche topics. This allows for more direct campaigns that speak to each customer on an individual level.
Better content can boost traffic by up to 2,000 percent. Part of that "better" aspect is providing niche content that is more relevant and impactful to audiences.
As a trend, personalization allows brands to address users on a more individual level, based on what they like, want or need. If someone is reaching out to get help with an existing product, you don't want to shove sales and promotional content in their face — they're not going to upgrade if the product they already have is giving them trouble. From a community perspective, you don't want to recommend content that doesn't fit current group interests.
The customer expectation for personalized interaction is here to stay, and will continue to shape the community manager's role.
"The #CommunityManager is the glue that holds the digital community together; he or she keeps this online space operational and refines it over time, building meaningful relationships with customers in the process. @TheCXApp"
CLICK TO TWEET
Communities Are No Longer Optional
For any brand, online communities are an important part of modern business strategy. There's no avoiding it. These digital spaces help change the dynamic between a company and its audience, effectively building stronger relationships and greater loyalty.
They only work, however, when companies forego the sales-y and promotional strategies that have dominated for so long. Modern customers now demand a more personalized and relevant experience; that's true of all business channels, especially the digital community, the one they use to directly interact with a brand.
All in all, a successful community is one that provides real value to its audience - not one focused exclusively on marketing.
CONTACT US TO GET YOUR COMMUNITY STARTED TODAY !