The theme at this year's ABPM (Association of Briefing Program Managers) was that striving to be or becoming a world-class briefing program is like running a marathon. The marathon is a long-distance running race that fierce, committed, and strong athletes participate in for triumph.
Strategies for completing a marathon include running the whole distance and a run–walk strategy, similar to a driving your briefing program strategy, you can go full force right out the gate and go strong without stopping, or take mixed approaches that help you pace yourself to ensure you meet your end goal… finishing the race. In fact, most participants do not run a marathon to win, but rather for personal growth, achievement, meeting specific goals, and placement amongst their age groups or demographics.
So if your briefing or event programs are like a marathon, well then that makes you the runner. You're tired right?
You've been training, but you're exhausted and you're looking for that finish line just over the horizon or around the next bend. Maybe you're leading the pack and keeping an eye out for those behind. Perhaps you're just behind the top group, and trying to stay on their heels for a little competitive edge. Maybe you're looking to supporters and course marshals along the way for support, or even motivating fellow runners along the way to keep the momentum going.
Regardless of where you are in your marathon to world-class you're a marathon runner. And marathon runners are a unique breed of athletes that share similar traits to the way you approach the marathon in your world.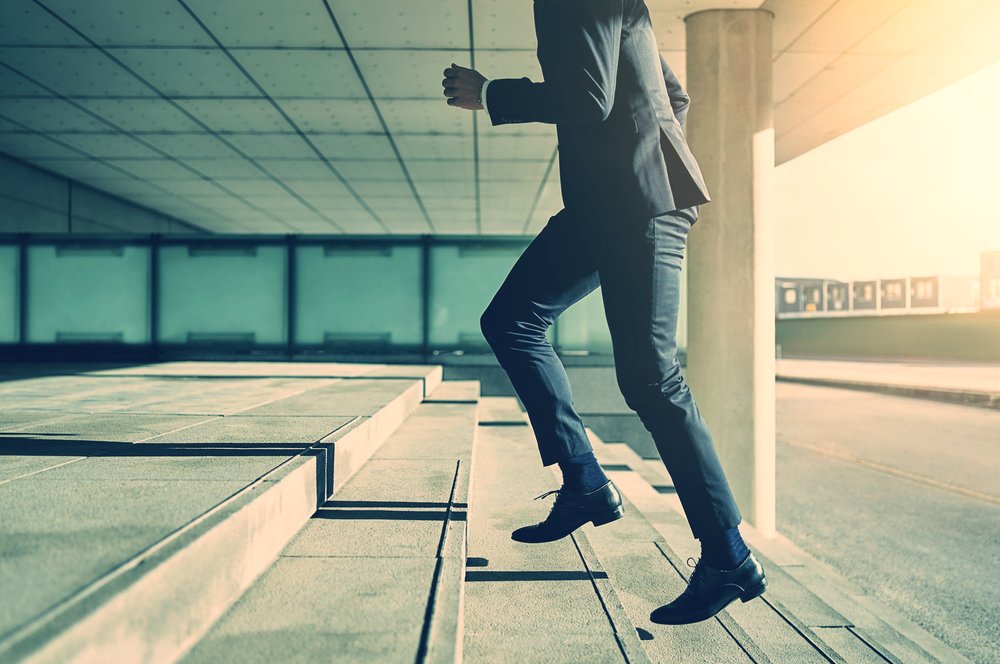 Mental Toughness
"Mental toughness is the capacity to reliably perform at your best regardless of external conditions, distractions or internal emotions"
You aren't born with mental toughness, you acquire it or hone it. Over time, you can learn to be mentally tough by challenging yourself everyday to keep reaching for your goal. With mental toughness comes the ability bounce back from adversity or a disappointing performance and learn from the lesson as you move forward.
When working on your program initiatives, it's important to carry mental toughness with you so you can better pivot your internal strategies and communication tactics when you hit a wall, or fall, or even need to push beyond physical roadblocks on your journey. A mentally tough program manager can isolate missed opportunities, adjust processes, and listen to feedback knowing that's where real change takes place.
Preparation The critical component of marathon training is outlining goals and concocting a plan to meet those goals. Any race, program or event takes a large amount of dedication. Marathoners and program managers don't give up on their training plans once they've committed once they're set in motion. You may have to tweak slightly or adjust, but essentially you plan and that plan helps you improve and eventually execute.

Intuition & Grit Intuition is the consistent belief in your potential and abilities as a runner or planner that you can and will do the hard things and Grit is the ability to push forward despite obstacles or presence of doubt. Intuition guides grit letting you know when to push, when to push harder, and when to ease back. This skill can be honed in by listening to cues and having confidence in yourself and your program, essentially preventing injury (for a runner) or downfalls (in your team or program).

Patience Patience allows runners or ourselves to curb intrinsic or extrinsic pressures of 'the clock' and rather focus on the journey and how you get yourself from start to finish.

Community Extreme activities attract extreme activities. Innovative programs attract innovative programs. And smart managers attract smart team members. Marathoning is a great example of camaraderie where you attract and connect with people just like you. In the briefing world, and especially at ABPM, it is extraordinary the camaraderie that exists and the sharing of weaknesses, strengths, tips and tricks so that individually and as a group, programs become better, stronger, and supported by like minded individuals.

Fuel Long distance runners use water, gel, and health supplements as part of their training and raceday regime. What would supplement your briefing marathon? This can be anything from automated software, to mobile apps, to creative marketing, to metrics systems that will essentially maximize your performance and provide optimal fueling for the long haul. Like marathoners, "fuel" keeps you well oiled.
With the taste of adrenaline, comes excitement, nerves, and determination.
"Anything that gets your blood racing is probably worth doing." Hunter S. Thompson
Running 26.2 miles at one time is a difficult challenge. Training to run 26.2 miles is also tough but gets you closer to your end goal one step at a time. Running a world-class briefing program or event system can be hard and constantly changing, but training, preparing, planning and executing gets you closer to your end goal one step at a time. When you complete your 'marathon' you'll show yourself and others self-sacrifice, remarkable levels of dedication, time and energy management, and strength of belief that the finish line was well worth the commitment.