Did you know that 94% of online adults have at least one social media account, and social media advertising is growing at a rate of 20% per year? In fact, social media advertising spend is set to overtake newspaper advertising spend by 2020.
Social channels are powerful. They're powerful for users because they allow people to connect with old friends, new acquaintances, and potential employers. But the power of social is not exclusive to social networking sites. The power of social can also be harnessed by event marketers. How? With social mapping.
Social mapping is a feature that uses social network profile data (like LinkedIn) to bring the networking capabilities and campaign targeting features of social channels to events. Users can use social mapping to effectively network at events, and organizers can use the data to better cater event agendas and ticket sales campaigns to target audiences.
Let's take a look at how the power of social can be harnessed to amplify the perceived value of events, drive engagement, and optimize events and marketing campaigns for effective results.
Benefits of Social Mapping for Attendees
When making the decision to attend an event, prospects consider three major factors: the educational programming, the location of the event, and networking opportunities.
The ability for events to put attendees in contact with potential future employers, employees, customers, or referrers is a huge draw. However, once attendees arrive, how do they know who they should talk to? They could just strike up conversations with other random attendees, but that approach is a game of chance. There's no guarantee that these conversations will lead to any beneficial networking opportunities.
Social mapping eases the process of finding networking opportunities at events. Similar to matchmaking software used by dating sites, social mapping can offer attendees a list of other participants along with a profile match score. Higher percentages in the profile match field signify powerful networking opportunities, and attendees can scroll through the list looking for high profile match scores to see the names, organizations, and pictures of people they want to network with.
Simplified networking allows event organizers to cater to the trifecta of attendee needs: when combined with a strong event agenda and a desirable location, the addition of simplified networking ensures that all attendee desires are fulfilled. It increases the perceived value of the event, encourages future participation, and provides word-of-mouth advertising opportunities.
When attendees tell their friends and colleagues, "I met my new employer/employee/customer at X event," it will drive expanded interest in future events.
Social mapping allows organizers to engage in special-relational marketing. By increasing networking opportunities for attendees and simplifying the process of networking, your event extends beyond the realm of "good educational experience" and into the land of enabling opportunities. This provides direct value to attendees, leading to higher engagement, an increased desire to attend future events, and an increased likelihood of event recommendation.
Benefits of Social Mapping for Organizers
When marketing ticket sales for an event—and even when setting the event agenda—understanding the types of people you're targeting is more than useful. It's critical. You need to understand your audience to create personalized marketing materials and campaigns that grow ticket sales, and you need to understand them to put together an agenda that caters to their needs and pain points.
For example, if your targeted audience is composed of small business owners, you'll miss the mark if your agenda contains dozens of presentations designed for enterprise-level organizations.
Understanding your audience is critical for success at both current and future events. Awareness of audience demographics provides ample benefits:
Cater your event to our audience's needs. By understanding the demographics of event attendees, you can cater event marketing campaigns to appeal to your target audience. Additionally, you can establish an agenda that caters to their needs by laser-focusing topics and discussions on the specific pain points common among that demographic.

Evaluate the effectiveness of your marketing campaigns. After executing ticket sales campaigns, being able to see the demographics of ticket-purchasers allows you to evaluate how effective your marketing campaigns were at generating interest among individuals in your target demographic. If you targeted enterprise executives but attracted mostly SMBs, you may need to revise your marketing campaigns.

Revise your agenda. Knowing ahead of time the types of people who are coming to an event allows for time to revise agendas and presentation content to cater more to the demographics that purchased tickets. Additionally, if you're targeting executives but consistently attracting mid-level managers, you can alter future events to better cater to the demographic you're attracting.
Social mapping enables all of these learnings by allowing event organizers to access aggregated views of attendee LinkedIn demographic data. You can quickly see what percentage of your audience hold executive-level positions, what percentage work for a specific company, what percentage is in the IT industry, and what percentage work for small businesses.
This data can be applied to planning for future event marketing campaigns—as well as agenda alterations for upcoming and current events—to ensure an ideal event experience for attendees.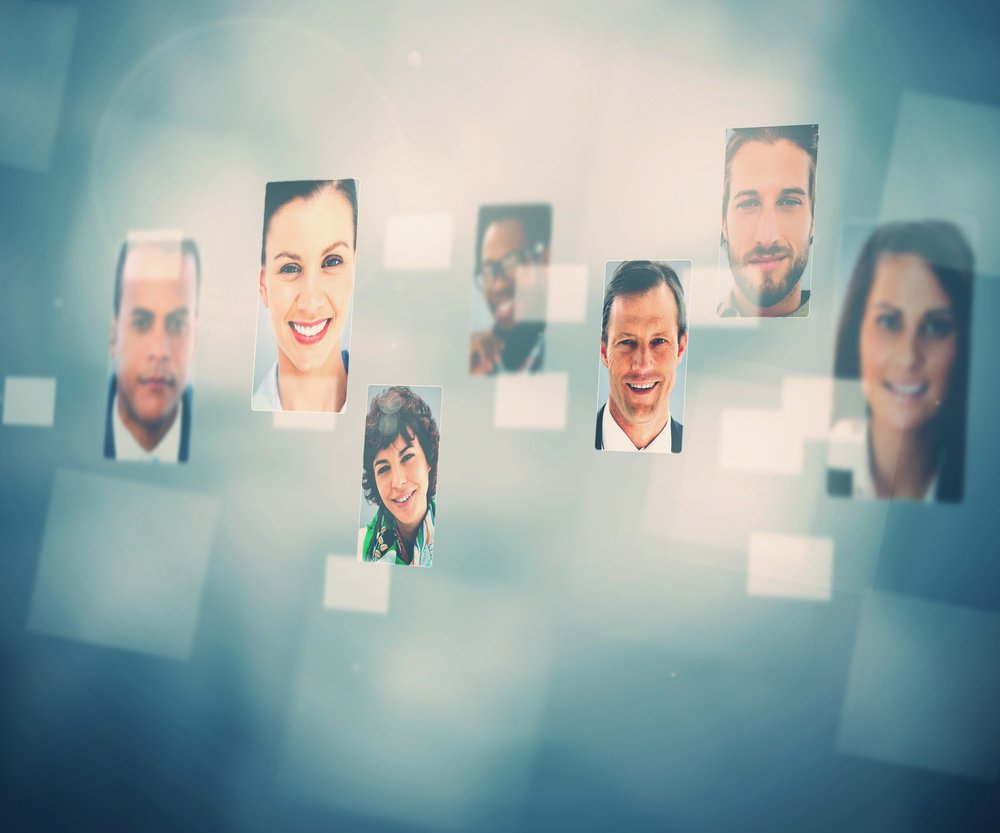 Social Mapping: A Full-Circle Value Add
Adopting social mapping capabilities for event marketing is a win-win. It drives value for attendees by simplifying networking—one of the most important drivers of event attendance. In a report published by IAEE, 71% of overall respondents reported that networking opportunities were important in their decision to attend an event, and the number was even higher for Millennial respondents: 84% agreed that networking opportunities drive their decision to attend events.
Additionally, social mapping drives value for organizers by providing relevant data that can be used to optimize current and future events and marketing campaigns. Drive value all around by adopting social mapping technology at your next event, and explore this evolved form of spatial-relational marketing.