New From the CXApp: Take Your Business On-Air With a Podcast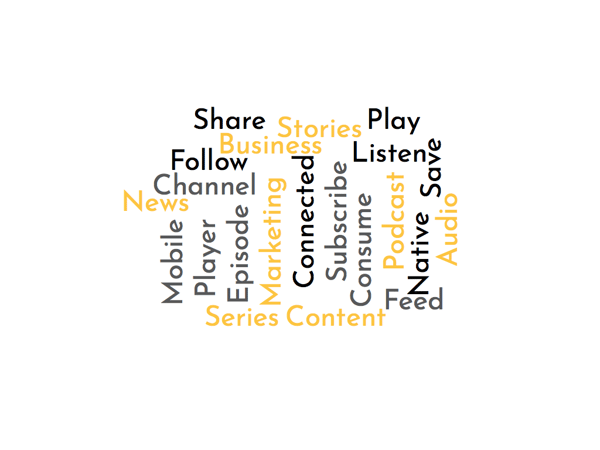 What: A podcast player helps businesses extend their communication's reach by offering content consumption in a growing format - audio - allowing users to listen to brand stories.
Why: What's old is new again! Podcasts are an increasingly popular tool for creating ongoing engagement with your customers by developing a narrative around company analysis, insights, trends, and news that can be listened to anytime, anywhere.

These types of communications keep your audience inside the information loop, and allow marketers, thought leaders, and company subject matter experts to produce more content.
This year, there were over 525,000 active shows and over 18.5 million episodes on podcasting channels.

Scenario
David Visitus, Director of IT at FlexOps, recently solidified a customer relationship with SilcomTech for an entire build-out of their business operations infrastructure. David is responsible for keeping the system up to date and in accordance with ongoing adjustments to company requirements. He routinely meets with both Ark Itect, Systems Integrator, and Alexis Lively, Account Manager, at SilcomTech, where they share information on their monthly check-in.

Recently, Alexis indicated to David that SilcomTech released a new "The Wire with SilcomTech" podcast in the SilcomTech CXApp where they share company updates, industry trends and best practices, in addition to conversations with CEO Neil Guidesall. Eager to see what information was available, David opened his app and checked out the new podcast player. The sleek design immediately impressed him and reminded him of the cool podcast channels he already listens to on Audible.

David browses the podcast feed and quickly subscribes to "The Wire w/ SilcomTech" channel so that he can get access to stories as soon as they're available. He noticed that there are already 3 episodes available, so he adds them to his queue. Episode 1 is an intro, Episode 2 talks about common challenges in the industry, and Episode 3 actually talks about a new release SilcomTech is announcing. David decides he wants to listen to Episode 3 first, so he rearranges the queue to for a 3 - 1 - 2 episode ordering. David is able to listen to all 3 episodes on his commute home from work effortlessly and is pleased to know that he can stay 'in-tune' with SilcomTech news going forward.
Ready to delight your audience over audio?