Keep Everyone In the Loop With Real-Time Communications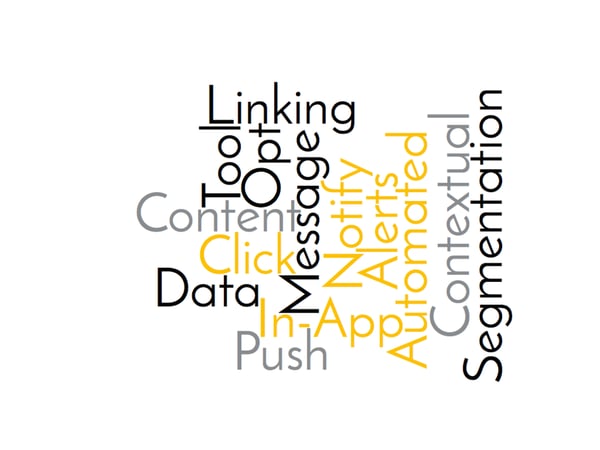 What: Native push notifications and in-app messaging help program managers send meaningful reminders, updates and links to all attendees or specific groups for a holistic approach to your communication strategy.
Why: App messaging techniques are a key part of the customer experience journey ensuring that users receive the right information at the right time and are where they need to be when they need to be there.
Relevant, time-sensitive, action-oriented notifications help you build trust and create a deeper relationship between your brand and your mobile app users equating to better app usage and more engaged users. With instant and scheduled notifications, you can prompt an immediate interaction with users or store notifications in the app for reference at a later time.
Push notifications have notably been cited to increase app engagement by 88%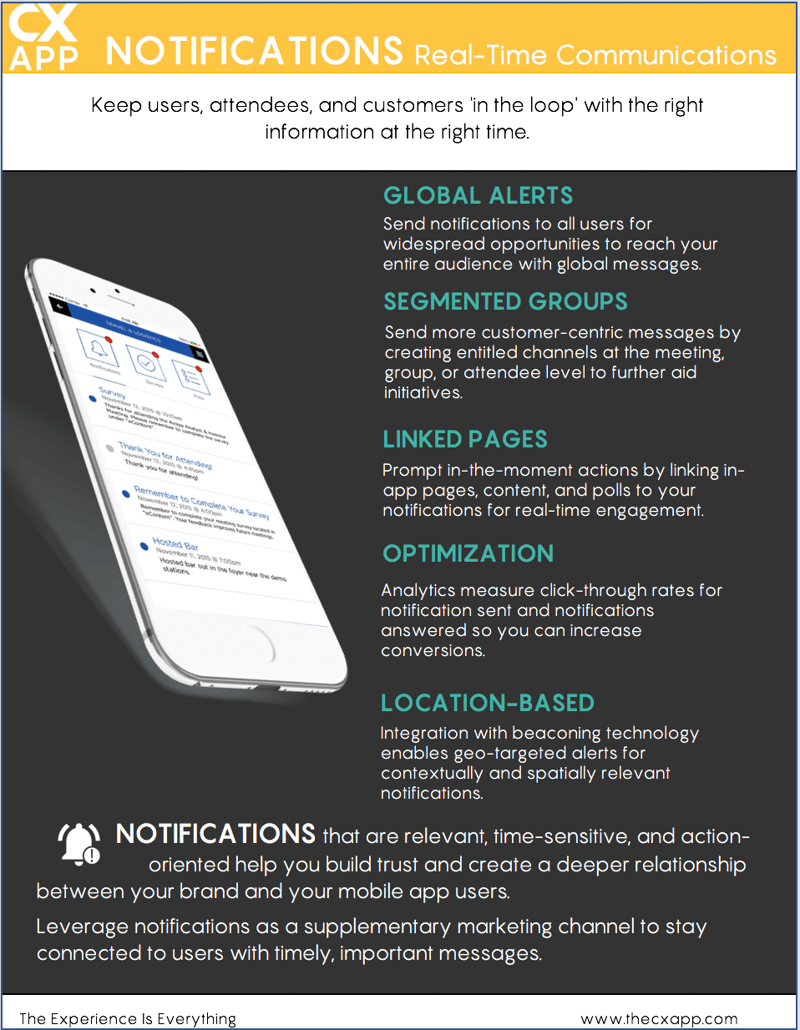 Scenario
David Visitus, Director of IT for 'flexOps' was invited to an executive briefing at 'Silcom Tech' by Mary, Briefing Program Manager. David uses his customer experience app to explore the agenda and review planned attendees so he is fully prepared.
The morning of the briefing, David receives a welcome notification in his app letting him know the team is looking forward to meeting him in person. He clicks on the notification and is instantly directed to a detailed map of Silcom Tech's headquarters with integrated GPS directions to get him from point A to point B.
Upon arrival, David checks into the lobby and within minutes he is greeted by Robert whom he recognized from his app profile. Throughout the day, David easily navigates between the 6 different agenda items and speakers and feels informed and well-taken care of through effortless engagement with the CXApp.
While boarding his flight the next day, David receives a notification to take a quick survey about his experience at Silcom Tech. David completes the in-app survey in less than 5 minutes, providing specific comments through voice dictation.
Ready to leverage notifications as part of your digital transformation strategy?