Defining the Term at the Forefront of Enterprise Technology and Customer Experience
Many organizations are restructuring their processes to integrate more advanced operational solutions, particularly those that make use of innovative technologies. It's part of a foundational change that has become increasingly necessary as a means to keep up with the current market demands, and it's commonly referred to as digital transformation or digitization.
It begs the question, just what is a "digital transformation"? Why are there varying answers to the same question, and does the concept manifest differently depending on the company?
"#DigitalTransformation is not just about upgrading current technological processes in a company. It's about meeting modern customer demands through the use of new solutions, which may go beyond merely applying #tech. @TheCXApp"
CLICK TO TWEET
What Is Digital Transformation?
According to Salesforce, "Digital transformation is the process of using digital technologies to create new — or modify existing — business processes, culture, and customer experiences to meet changing business and market requirements. This reimagining of business in the digital age is digital transformation."
While that — certainly reliable — definition seems easy enough to follow, the reality of digitization is much more complex.
Naturally, all businesses already aim to make the best use of the technology they have at their disposal. What organization do you know isn't already trying to incorporate new or upgrade their existing tools in some capacity? To succeed in today's market, pursuing constant optimization is required.
About 77 percent of companies describe their relationship with technology — and digital transformation — as generally average or above average. This is a good sign, and it means most of today's businesses are prepared to (at least try to) make sense of changing tech.
But if you take a closer look at the Salesforce definition, some things might stand out to you. The fact that digital transformation can modify culture and customer experience is one example.
Therefore, it's not just about upgrading current technological processes in a company. It's about meeting modern customer demands through the use of new solutions, which may go beyond merely applying technology.
Customer Experience and Expectations Have Changed
At the heart of every business venture is the average customer, the one who keeps the organization afloat by paying for new products or services. Like with any change, a digital transformation initiative must also be welcomed by a company's audience.
The modern customer expects several things from the brands they do business with, including:
Personalized service
Mobile accessibility
Consistent cross-platform and omni-channel experiences
Take the third requirement, for example, which involves bridging digital and in-person experiences. It means that a customer's history and preferences must seamlessly transfer from digital mediums to in-person experiences and events.
If a customer is researching a certain product on a website or in a mobile app they want to be able to visit a local store and have any information or communications carried over. Admittedly, this is a difficult practice to employ but it can certainly be done - with the right combination of tech tools and trend shaping customer experience focused corporate cultures.
According to an Accenture study, 89 percent of customers get frustrated after having to repeat their issues to multiple representatives. Moreover, 87 percent of customers feel that brands need to put more effort into providing a consistent experience. This shows that people want accurate, relevant cross-channel interactions.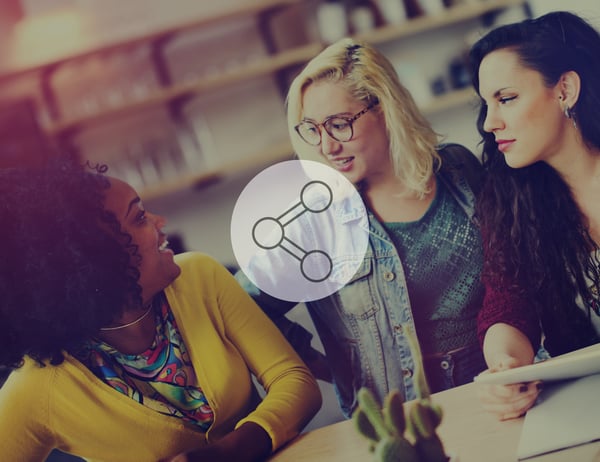 What Does Digital Transformation Look Like for Today's Enterprises?
Returning to the idea that digital transformation is different for every company, this is because of the technology in use. There are varying ways to achieve optimal digitization, just as there are varying ways to service customers. The tech solutions that one business deploys are not going to be the same as those of another business. That said, there are some general requirements that hold true for all digital transformations.
One key element of any successful digitization strategy is streamlining multiple tools into one system or platform.
For years, mobile has been the go-to solution for making this happen. Mobile apps offer enterprises a channel for placing an emphasis on improving digital systems, carrying content and information across various channels and delivering efficient, on-the-go experiences to audiences.
Yet things have progressed beyond mobile. Enterprises are now focused on the next step in the digital transformation, which involves merging all forms of digital and physical experiences.
This can be achieved thanks to the introduction of "smart" venues. This type of venue merges varying types of experiences through innovative technologies like AI, location-aware tech, data analysis and IoT. In fact, the rise of the smart venue is happening across nearly every industry imaginable from corporate campuses, to hospitals and universities. We're also seeing smart transportation centers, shopping centers, stadiums, entertainment venues and much more.
Digital transformation has come full circle, initially starting in the digital space and now moving to the physical world.
Who Is Affected By This Change?
This new form of digital transformation changes the complete experience, for customers as well as employees. This shift goes beyond technology to the very culture of the company. Leaders must understand that a true digital transformation is more of a comprehensive paradigm shift requiring an internal change, that serves as an integral part of the company's overarching transformation strategy. Embedding digital cultures and technologies within an existing operation is no small feat. It takes more than just a consistent effort. The entire methodology and core beliefs of a company must be realigned to meet the needs of the transformation.
That's why the smart corporate campus is on the rise. This change is ushering in a new era of workplace experiences, from the inside out. Employees are now more connected and more productive thanks to always-on access to interactive, location-aware tech features. Partners are more tuned in. Customers are afforded personalized, immediate service. It's certainly a good place to be.
Want to Learn More About Smart Campus? Click Here for Free Resources