PropTech is a broad concept that encompasses a wide variety of information technology and software applications working to enhance, facilitate, optimize real estate markets, corporate, commercial and residential.
Real estate remains one of the largest asset classes in the world, and it's worth more than all stocks and bonds combined. It contributes $3.5 trillion to the United States gross domestic product total, with $836 billion of that specific to construction spending. Despite being such a monumental industry, it's one of the last to innovate, remaining slow to adopt new technologies.
That's starting to change, fortunately, as more propTech companies are introducing solutions that enhance age-old practices. Organizations also have to restructure their operations, enforcing a digital transformation to deal with new technologies and the changing landscape to create a smart campus.
According to CBRE, there are three major components which heavily influence the future of real estate and propTech:
Smart Buildings

Workplace Apps

Mobility
Companies have begun to invest in these three broad categories to bring their built world into the modern age.
At first glance, one might think it's mainly about improving profits and boosting success, and yet — while that is part of the equation — that's not the true focus. PropTech is primarily meant to enhance operations, improve experiences and create a much more convenient ecosystem within the industry.
The Future of PropTech
Employees want to work for companies that match their cultural needs, offer productivity work tools, flexible work environments, and provide more than just a job. They want to invest their time, energy and talents into something that has a bigger purpose. Employee engagement is just one facet of that, as keeping workers focused and tuned-in helps improve output, whether the end goal is service or product-oriented.
The reality is that a positive experience or work environment is as much about the internal culture as it is the compensation. Part of that culture is powered by the property itself, the place where employees spend most of their waking hours.
It explains why property technology has shifted focus to facilitate the improvement or efficient management of various locations. Investments in commercial real estate now lean towards new technology sectors, which emphasize physical buildings and the retrofitting of existing infrastructures. Only 13% of propTech companies are more than five years old. Most are fresh on the scene.
The ultimate goal is to meet the needs of an entire workforce or audience, customers included.
Some of the best and most successful propTech solutions assist in building out the infrastructure from the onset of new spaces. That helps explain why propTech investments almost tripled — to about $4 billion in Q1 2019 — compared to the same period the year before.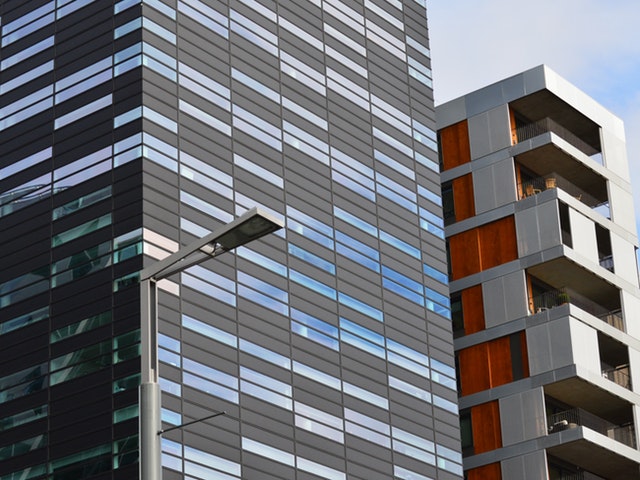 PropTech Companies Are Making a Name for Themselves
To delve a little deeper, let's take a quick look at some of the propTech companies that are making waves in the market:
Robin Powered: Room, meeting space and individual desk booking tool that allows employees and managers to efficiently work within a corporate space.
Envoy: Envoy is visitor management software for the modern workplace. Easily manage visitor registration, deliveries, and document signing — all from an iPad
The CXApp: Combines workplace technology for a more connected venue experience for customers, employees, vendors, visitors and more through our cloud-based mobile app platform.
Comfy: Workplace app provider that focuses on more comprehensive building management or "smart building" solutions from the people who operate and maintain buildings to those who fill them.
SquareFoot: A propTech solution explicitly meant for office leasing and management. The company's Flex and PivotDesk applications exist to help make more effective use of rented properties.
Avuity: Real-time booking solution that allows employees to book, reserve or check on available space within a corporate office or facility.
Eden: The top-rated office cleaning, IT support, handymen, and more to make it easy to run your workplace..
OpenPath: Provides mobile enabled cloud-based access control system solutions that support mobile phone, badge, and key card credentials, and PIN codes.
CrowdComfort Inc: Early-stage startup offering a unique facilities management tool that converts occupants into a human sensor network. Employees use their smartphone to report, check-in and process internal records.
Gridium: Best-in-class software application that helps manage resource usage, leading to lower energy costs and streamlined experiences.
PropTech Solutions Must Unite as One
Despite their immense potential, most propTech applications encompass merely one component of the workplace experience. As we've seen in other industries, this will likely lead to fragmentation — a disparate list of solutions that only collectively service modern business needs. It's not convenient and the siloed approach can certainly get in the way of innovation and efficiency.
The longevity of propTech requires ecosystems that can deliver on the smart campus promise, honoring mass integration and more comprehensive solutions. It's a pain point that could become particularly ugly if and when technology providers ignore that it exists.
>> Learn more about our integrations and platform capabilities.