These Online Communities Have Customer Engagement Down To An Art
As digital brand communities dramatically grow in popularity, it makes sense to explore some high-profile examples. The customer experience industry is witnessing a major shift to mobile and niche platforms as opposed to conventional social media. But regardless of the platform you use, good member experience always comes first - and it starts with the landing page.
The community landing page is one of the most important building blocks to an engaged, growing community. It's what draws people in. We're going to take a look at some of the best communities out there and discuss how you can draw inspiration from them.
Before diving in, let's delve into what makes a community landing page stand out.
A Formula For Success
Right away, a successful community landing page conveys a clear value or benefit to visitors. What will the community do for them and why should they join and participate?
When it comes to being user-friendly, a "good" portal is easy to navigate and understand. Ask yourself, is the call to action and signup process straightforward? How quickly can users start contributing — or benefitting — after they've joined the community?
To garner engagement of any kind, the community needs to not only provide meaningful content and insights, but it also have a little … fun. Something different. This can be achieved through varying strategies and media: video, photo, audio or even activities.
The best of the best always make it rewarding to get involved. Successful digital communities exist to serve the needs of the user and provide a good experience. It's not about sales. Don't forget that.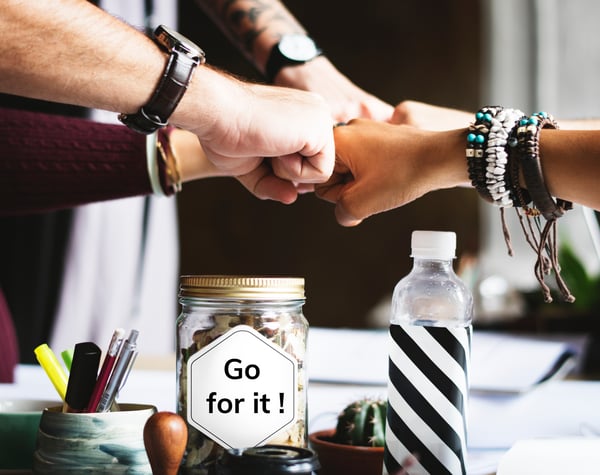 Successful Community Landing Pages: The Examples
If you already have a community page or are just looking to get started, it always helps to do a bit of benchmarking first. Here is our list of favorites:
1. Xbox
Sure, you know Xbox. It's a huge gaming platform; but what about community?
The Xbox community page boasts one of the best welcome videos we've seen, presenting real-life Xbox ambassadors and the games they enjoy. Not only are you joining a "group of the biggest Xbox fans" you're joining a community that will provide you with "exclusive rewards."
Sometimes the best way to tell your story is to let your customers (or members) do it for you.
2. Lego
The LEGO brand is synonymous with creativity and building, so it follows that their community is very unique.
The landing page hooks users immediately with photographs of stunning Lego creations. I mean the solar system build is cool, but the Up! house is awesome and colorful!
Members are also invited to submit product ideas, enter contests and shop. This idea of contests is engaging and fun – it's digital community gold.
3. Underlined
Underlined is an expansive community for aspiring writers.
Young creatives can get a great deal of value from this community, a fact made clear right from the start. The landing page offers quizzes, writing prompts and a video with advice from a professional author. Helpful tools such as creative story templates and help with writer's block draw new users and keep members coming back.
Because the audience is inherently 'creative', Underlined was able to take creative liberties with their layout, visuals, and landing page offerings.
4. Oracle
Oracle is yet another giant software platform. So they need to have giant offerings in place to build up their community.
On the landing page, everything you need to know is right there, in bold print. Join the world's largest interactive community dedicated to Oracle technologies. But in case you needed more, the welcome video is another winner, featuring interviews with real users.
The testimonials are especially powerful, considering there are users that reveal they've been an active part of the community for over 10 years.
5. Alteryx
"Sign in. Geek Out." Ok, I'm listening.
Alteryx offers one of the most effective community introductions known to man. Sign up, get involved and you'll be able to network with an entire community of "data science and analytics experts."
The rest of the page is just as impactful. Other elements include a topic, solution and new posts feed, as well as social plugins — such as currently active and online users. The intuitive navigation helps to serve up content visually to help members focus on what they want to know.
6. GiffGaff
GiffGaff is a mobile network company that does away with the conventional elements of modern telecommunications. There are no contracts, no phone restrictions, and customers are referred to as "members".
GiffGaff's landing features a quirky video welcoming new users to the community. Beyond the informal greeting, it portrays clear value to visitors, telling them exactly why they should get involved and what they'll get out of it. And they want their members to get involved! They offer polls, discussions and other ways to get people to provide feedback or even a funny meme.
7. AirBnb
AirBnb's community centers around the "hosts," the very people who make the service possible. The landing page features unique tools that hosts can use to improve their experience. For instance, the "Connect Locally" feature allows users to organize meetups, find local members and host discussions with one another which brings people closer together across cities and countries.
AirBnb has a local/global approach with a focus on quality content related to travel and hosting. Additionally, they make it all easily searchable by topic. Topics help keep threads and conversations linear which is a great tactic for community managers to adopt.
8. SAP
SAP is huge. Just colossal. Their community focus on user, partner, vendor and integration types of members. They essentially created a community around the products/solutions to keep people informed and up to date on all things SAP.
The top of the SAP Community landing page is dominated by a search bar, reminiscent of Google. You can search a question, ask a new question, or answer a question. It's simple and users can start right away. It allows users to filter right down to the content or experience they're looking for. This makes the experience instant!
9. Sephora
Sephora is a major makeup and beauty retailer. They make a concentrated effort to go beyond skin deep when it comes to their product users, fans, and community members.
The design of the "Beauty Talks" community is colorful and attention-grabbing, with a handy "start a conversation" button right at the top. It's built around the idea of community-driven "looks" where members share their best makeup and beauty content.
Users can also reach out to Sephora's support team, search for individual members, and form sub-groups within the community. More importantly, trending tags, product links, and social-like posts — complete with an active feed — pad out the bulk of a user's experience making the site easy to sort through; the ultimate beauty kit!
10. Southwest Air
Southwest Airlines needs no introduction. The brand community is dedicated to frequent travelers, and has been noted before for good customer experience stories. Community discussions are focused on helping users "share knowledge and learn from travelers like [them]."
The best sections of the landing page are those dedicated to the latest activities, brand stories, discussions and troubleshooting solutions. The brand distributes regular content through blogs, which is a good rule of thumb. Southwest even allows for guest posts… now that's inclusive for a major company! They want their members to get lifted.
"Successful digital communities exist to serve the needs of the user and provide a good experience. It's not about sales. Don't forget that. @TheCXApp"
CLICK TO TWEET
Every Community Needs a Stunning Landing Page
The landing page should combine all the best features and benefits of the community in one space for quick access. The way to achieve this is going to be slightly different depending on what kind of online community you wish to build.
The examples we chose stand out because they're clearly built with the needs of the users in mind. Each one provides value and has an element of fun to drive engagement, whether that means welcome videos, great photos, eye-catching graphics, contests, snappy copy, ways to connect members in the real world or good filters. Pick and choose the elements that work for you while also making some innovations of your own. Your community will thank you.
Curious About Communities? Check Out Our Complete Guide for Businesses Here