The Value Of Data For the Customer Experience Journey
Any organization or business that intends to deliver a successful and satisfying customer experience program will need some quantitative way(s) to monitor and measure interactions. How do you know, for example, that your customers are enjoying their experiences as opposed to loathing them? Are your efforts growing your audience, or pushing them away?
To understand you need data.
Data, as a whole, is absolutely vital to successful business operations but that much is clear — or should be — already. It's the types of data, or really the subjects and sources of the data that matter most.
This is where the art of business intelligence comes into play. To be more precise, customer metrics. But related metrics are going to provide the insights you need to craft, hone and develop new experiences that are worthy of your customers' time.
Did you know, that 55 percent of consumers are willing to pay more money for a guaranteed good or positive experience?
Naturally, this means your focus should be on relevant, up-to-date and accurate data. More than that, you must have a complimentary analysis program that can organize and process the incoming data; churning it so it's not in raw form.
What are some good KPIs or key performance indicators to consider when building a proper metrics system? How can you be sure you're aligning your program with a positive customer experience journey? What insights truly matter?
Going Beyond Surface Data
Commonly, organizations will build a customer experience or satisfaction system around post-engagement surveys or something called NPS — Net Promoter Score. On the surface, this seems like it gives an accurate measurement of a program's success or viability among customers.
And, in fact, it does. However, you really need to go beyond this if you want to deliver a comprehensive experience. More importantly, if you want to be able to augment, evolve and shape the journey in real-time, you'll need in-the-moment insights, not just those gathered after the big moments or touchpoints.
And since real-time, relevant and contextual experiences are what the average customer demands in today's landscape, you don't really have a choice in this regard. If you want to maintain that competitive edge, you'll need to have a solution for gathering live data and metrics. That explains why 84 percent of organizations that work to improve CX, eventually report an increase in revenue.
Ultimately, this data makes no difference if you do not already understand the average customer experience journey and how that impacts your organization.
Factoring In the Customer Experience Journey
Customer Experience (CX) is the result of an interaction between a customer and organization that occurs throughout the duration of a relationship. This includes how a customer thinks, feels, perceives and interacts with a business, as well how such interactions impact your bottom line. A negative experience, for example, might hinder your profits because the customer is unwilling to make further investments, and may even ward others away from doing so too.
An effective customer experience model helps enhance overall satisfaction, which fosters loyalty, stimulates further acquisitions, and improves retention across the board — for both new and existing customers. And by 2020, customer experience will surpass price and product to become the key brand differentiator.
Metrics — or the broad term, analytics — refers to the incoming data and insights that will help you establish, develop and optimize your CX journey.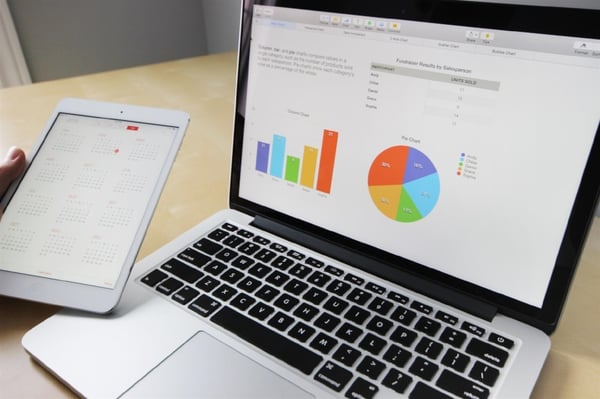 Which Customer Metrics Actually Matter?
As you might expect, certain metrics or information hold more value when it comes to building a successful customer experience journey. More importantly, varying forms of insights can be used to influence or even predict customer behavior altogether and improve customer retention.
For instance, knowing what products or services resonated with your audience most in the past, can help you come up with more accurate and reliable future campaigns.
These are the customer experience metrics that matter:
Engagement
The problem with engagement — or measuring it — is that it comes in varying forms, levels and platforms. Online, mobile and digital engagement, for instance, is completely separate from physical in-store engagements — though they can certainly mesh with one another.
Essentially, it the measure of return. It might tell you how many times a site or page was visited, what elements or parts of a store or event are being used and interacted with most, and even negative details (ie. bounce rates for a site or email newsletter or how many customers left your property sans purchase or interaction). Of course, in these cases you're really seeing how your audience is not engaged, as opposed to the opposite.
Engagement takes a lot more resources and tools to quantify and measure than some of the other metrics, and in order to truly understand what's happening — in real-time — you need to be on top of your game. In other words, you need to be right there, down in the trenches, focusing on what your customers are doing, what that means for their general sentiment and experience, and how your actions or campaigns are influencing their desire to interact.
Real-Time Sentiment
Sentiment is remarkably similar to "engagement," and yet it's more about the perception or general discussions surrounding your brand. Are you seen in a positive light? Are your products looked upon as premium, cheap or troublesome?
To understand sentiment, you must take conventional surveys one step further. Where typically they are conducted post-engagement or event they must now encourage real-time feedback. The best way to gauge real-time sentiment and emotions is to use live feedback tools, like a polling feature. This way you can capture audience emotion in real-time or alternatively influence by shaping your poll question/responses.
You can also tap in social media and trends to get a better understanding too — which is an important thing to remember.
Content Consumption
In the appropriate circles, content is like currency. That's where the saying "content is king" comes from, because it's essentially gold or digital trade-goods. You trade relevant, quality content for improved engagement and awareness.
Content marketing is a means to draw in engagement and increase digital visibility. SEO, after all, is all about improving your visibility in popular search engines. But it's more than that, it's about opening up discussions with your audience and giving them a perpetual channel of activity. At slow times, when events or true engagements aren't happening, you can still deliver regular content to keep audiences coming back, and keep everyone invested.
At the heart of it all are relevant metrics driving the system. Is the content being clicked on, read, shared, liked on social media, or even discussed? Are people ignoring your content completely? What are you actually giving back to the community through your content? How does it impact the overall customer experience?
Social Likability
Social is a veritable treasure trove of metrics, data and information. Even in channels that don't directly relate to your organization or efforts, you can see trends and details related to potential audiences.
Closer to home, you must measure the social impact of your brand and how that manifests in various communities. Do you have brand champions or fans willing to share and spread the word about your offerings? How effective is their message? What is the true awareness level of your brand and do you need to boost exposure?
Then, there are the outlying metrics like sentiment, content reputation, trends, industry happenings and even customer demands.
Accessibility
Modern technology — mobile especially — facilitates the need for always-on, anywhere and anytime forms of access. Your program or customer experience journey must be available to everyone no matter where they are along a timeline or track. That includes implementing various touchpoints that correspond with a customer or audience members progress. Guess what you'll need to make that happen?
Metrics about accessibility to be exact. Where are your customers coming from? What cross-platform or omni-channel experiences do they need most? Where are they going, and where are they spending most of their time after on-boarding? Are they more likely to interact via mobile or desktop? Are they enjoying your programs so much they interact several times?
These are all factors you'll need to understand and consider when crafting your journey.
Competitive Trends
Finally, we have the market or industry trends that define the competitive nature of your brand. You may or may not have direct rivals, but what are the other organizations in your industry doing? Are they doing something better than you or are they behind and if so why?
To understand where you need to be and how you need to evolve, you need to be aware of your surroundings. In this case, that means understanding the current landscape which means discerning trends, events and rival campaigns that impact your own channels.
There may be more metrics out there — some of which are even important — but the ones listed here will significantly influence your customer experience and future strategic business initiatives. Focus on getting these channels implemented and optimized first and foremost, and you'll see a huge boom in engagement, as well as your bottom line.