Online, mobile-friendly communities are thriving rapidly in today's digitized landscape.
Stop for a moment and take a look around. It's not just the social networking sites, like Facebook, Twitter, and similar platforms. There are a vast amount of online communities seeing a huge boom outside of this market, including forums, help and advice columns, real-world market helpers (like mobile classifieds and item exchange platforms), and much more.
Why is this?
The Answer Is Simple: Mobile
The reason why mobile is so effective is also simple. Nearly everyone has a mobile device and uses it regularly, and mobile experiences can be leveraged anywhere, anytime. In 2016, there were 36.6 million mobile-only online users in the United States alone. By 2021, that number is expected to grow beyond 52 million.
Naturally, the high-rate of adoption encourages many to enter the modern world of online communities, which keep people of today connected at all times. Yet, mobile is merely the delivery platform. Apps are the true driver for the resulting engagement; people use an average of nine apps per day, and over 30 apps per month. And why wouldn't they? Mobile apps often include a comprehensive series of features that run the gamut from communication to social interactions and media viewing.
Just consider the structure of mobile event apps. While attending public events or conferences, people can see the entire events schedule, map out routes to meeting rooms or experience hubs, communicate with other guests and attendees, or even browse real-time news updates via a central feed. It becomes the single most important tool for that particular moment, serving as a virtual common gathering place.
Apps aren't the only platform or channel where you see such a thing, however. Mobile web experiences may also include many of the same features and functions. So why aren't they as popular? Comparing the two, mobile apps account for 89 percent of mobile media time, whereas 11 percent is attributed to standard website viewing.
That brings us back, full circle to the question of why? Why is mobile so powerful in this regard and why is it driving the resurgence of online communities, of all things?
Five Reasons Why Mobile Apps Power Online Communities Today
There are five major reasons — or cornerstones, if you will — that perfectly explain why mobile apps are bringing online communities back into the limelight.
1. Personalization:
Initially, you might expect to hear all about how consumers and device users can personalize their experience. Yes, that is important and it's also one benefit of modern mobile experiences.
However, more important is the opposite side of that equation. With the help of user metrics and performance data, AI, and stored content, brands and business can provide smarter, more contextual experiences for their audience. Mobile inherently includes some of the necessary digital tools to make this happen.
Look at Amazon, for example. People shop all the time through the companies mobile apps, but also their additional services — Alexa through Amazon Echo is a great option. This allows Amazon to finely hone and optimize future experiences for each customer on a more individual level.
The same can be said for modern app experiences, especially through online communities. It builds something more akin to communities as a service. They're always on, always ready to deliver exactly what you need, and forever improving upon this.
2. Notifications:
Notifications and alerts draw people in and keep them informed. A web-only community, for example, will often struggle with user falloff and engagement because there are no proprietary channels for sending out alerts.
On mobile, you can take advantage of push and system notifications, text message alerts, email, and much more. There's even a social tie-in where you can leverage connected social media accounts and platforms of your users.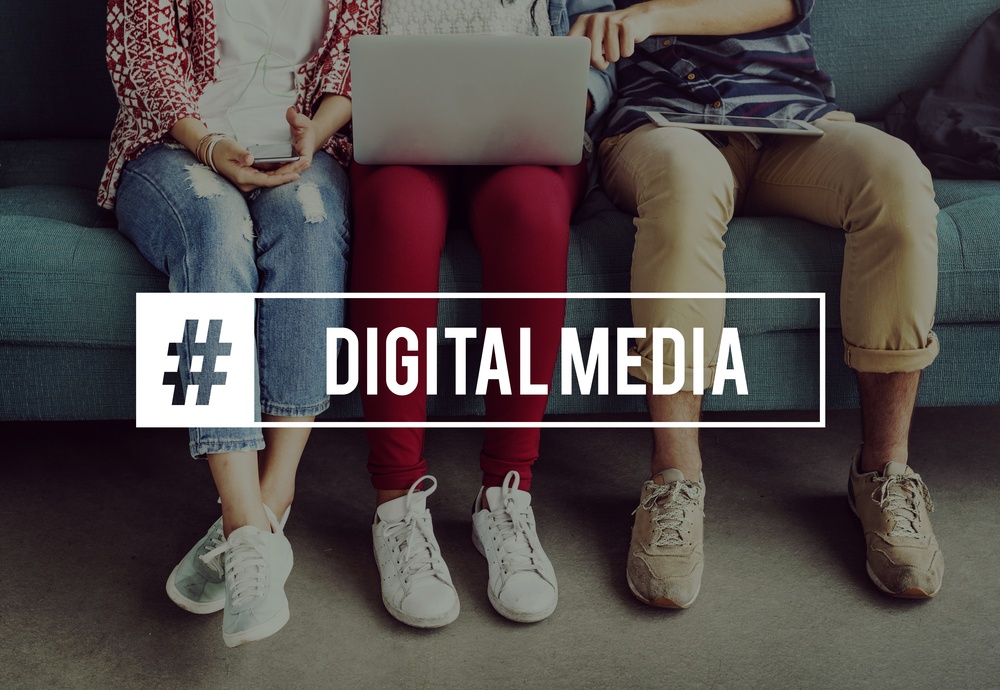 3. Content:
Content is one of the biggest reasons any mobile community or platform gains perpetual engagement. Facebook and Twitter, for example, have endless streams of user-generated content, same as Reddit. New sites and blogs also draw in continued traffic by publishing new content and media.
On mobile especially, good content programming sparks community engagement by powering conversations, sharing and interactions, and much more. It entails all kinds of content too, not just blogs or conventional text. Videos, live streams, podcasts, and user-generated content can all contribute to a community's lifeline.
4. Centralized Location:
Having to check in via multiple apps or touchpoints is frustrating and rage-inducing. Mobile solves this by compacting everything you need into a single, central location. In a community sense, smarter more feature-rich platforms are what drive the overall growth. It goes well beyond the standard dialogue and communication support.
Not to mention, when utilizing certain technologies, developers and communities alike can leverage something called an SDK or API to integrate experiences and communication with other services. This is how some mobile apps allow you to login or register using your Facebook or Google account, for example. It truly merges separate mobile hubs and tools under one roof.
5. Real-time Data Connections:
User metrics and incoming data play a role in how the community develops over time too. You can record interactions between users and even separate groups to have a better understanding of how things operate socially. This makes it easier for brands and teams to define, adapt and pivot their campaigns to meet evolving needs. You can also take advantage of this to gain just a little bit of extra information each time.
Consider deploying user polls for likes and dislikes or measuring levels of engagement within different groups. Why is one group active daily, whereas another is more likely to check in once a week?
It's about more than just learning and understanding a particular demographic. You can see entire social groups at a glance, using highly detailed metrics to understand what they want, and where the community is going in the near future.
Embrace It, Mobile Is the Future of Community Online and Off
Think about it like this. Mobile allows easy access to anything and everything you need. This is primarily done thanks to comprehensive apps or mobile solutions, designed to afford you more power. You're more likely to continue using an app if it offers multiple features, in one convenient interface with little to no separations.
You can hop on an app like Facebook to view the social feed and see what's happening, communicate with friends or family, check out the latest news, interact with brands or services you like, and even play games. Other users are doing exactly the same, via the very same platform or app. This naturally builds a like-minded community of users, which grows and grows until it's insurmountable.
It's true for business and enterprise communities too. 66 percent of brand communities claim that they define their brand community within their organization as relationship building. In other words, the members of these communities are building lasting relationships with one another both online and off. In the work environment, this is impactful for building stronger, close-knit cultures and communities.
Mobile features are the driver of this engagement, allowing not just the users themselves but you and other brands to interact with them in more innovative, smarter ways.
To think, this is all possible on the go, from anywhere, anytime. You can check in via a morning commute. Communicate with people miles away before the big business trip. Or, just read the latest news and information while you're waiting for the baristas to make your coffee of the day. No foam...