Location and Bluetooth-based beacon marketing is a relatively new and fresh opportunity in the retail, enterprise, and business world. Often called proximity marketing, it relies on a wireless signal or beacon devices that transmit data and information to smartphones. Some even refer to it as beaconing, which should come as no surprise.
In retail, B2C, entertainment, and even hospitality, proximity marketing with beacons is used to provide a more interactive, contextual experience to customers and clients. You can check-in to a nearby beacon to receive exclusive deals and promotions, adverts, interface with proprietary systems, and more.
Retail stores, for example, can use beacons to blast an active deal to customers who walk into their store or walk by their physical location. It's also a great way to draw in new audiences at shopping centers, malls, and retail plazas.
The technology is seeing incredible growth right now. ABI Research found that Bluetooth beacons are expected to reach a 133% compound annual growth rate between 2016 and 2021 in personal tracking, retail, and advertising.
But the technology is just as viable in the enterprise market, specifically when it comes to managing the customer experience in innovation centers, meetings, and at corporate events.
How Can I Use Beacons?
All corporate events are organized differently, yes, but the basic structure and layout are usually the same. At a venue, you have various touchpoints and stations spaced throughout that your customers and clients will move between. Every station, tent, stop, table or booth at an event has a purpose. Whether it's manned by a local brand or partner or someone on your team in a separate department, the idea is to promote something.
You can place beacons at each stop along the customer journey to offer more interactive experiences. When combined with a customer experience mobile app, this allows your visitors and customers to get a truly personalized experience. How?
Think of it like this. The beacons are merely wireless transmitters used to send data and recognize when someone has visited a location. It is then designed to ping information or data to any phones that sync up, but that data can be anything.
Through a mobile app customers and visitors each have their own user profiles, feeds, and personalization settings they enter. You know simply by tapping into that data what type of user they are and what they are interested in.
This allows you to completely tailor the automated content displayed to them, on a case-by-case basis. In other words, you can send each person or visitor custom offers tailored specifically for them.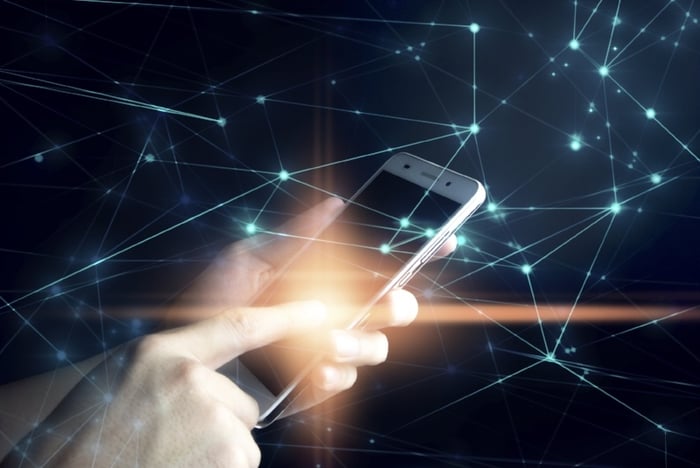 Great, But How Is This Done?
The technology behind beacons and proximity marketing with beacons is quite simple, and it's been around for a long time now. Beacons simply transmit wireless data to a device or phone via Bluetooth or Wi-Fi, or some combination thereof. A mobile app can sync up with those beacons and collect and transmit data back.
This allows you to see what beacons customers visit, what information they receive to their phones and what they did with it - like viewing coupons and promotions - and much more. You can track your customers physically in a much more detailed manner, without breaching their privacy. It all happens right there in your venue, at the event.
In our case, beacons send one-way messages from the wireless transmitter to a nearby user via our mobile app. It can also extract information from a phone it's synced up with, such as behavioral data or return push messages and notifications.
Beacons can be used in different ways. For instance, they could be designed in a way to provide personalized customer service or triggered experiences instead of promotional content and ads. It's all up to how you implement them, in the end.
As for the devices that sync up with beacons, most customers already own a smartphone and will be using your mobile app at the venue anyway, so that's covered. Estimates point to nearly 570 million Android and Apple smartphones equipped with Bluetooth Low Energy, currently in use.
Beaconing Benefits in the Enterprise
Aside from sending data directly to customers, beacons can also be used to collect information and details in return. They offer an omni-channel business strategy that is unprecedented.
ABI Research also forecasted that the BLE beacon market will break 500 million units shipped by 2021. Brands, corporations, and enterprises have already realized the incredible potential of the technology. You don't want to be one of the ones left behind.
On top of providing personalized in-person experiences thanks to beacons and the mobile app, you can also reach a larger audience. Due to the nature of most events, things can be crowded, and stops or reps don't have enough time to interact with everyone that visits personally. That can leave a few missed opportunities as a result. But with beacons, you can be sure that anyone that even comes remotely close to a location or stop is properly engaged.
So… how do you take beacons on the road? The strategy is simply mirrored at off-site locations. Next we'll explore proximity marketing with beacons for events and/or roadshows that are a part of managing the customer experience for your enterprise programs.