Uncertainty fuels confusion. Confusion creates chaos. Let's address the uncertainties by answering some of your commonly asked questions about the State Of Work and where we go from here.
Index
Jump To > Questions About the Current State of Work
Jump To > Questions About Technology In the Workplace
Jump To > Questions About Wellness In the Workplace
Jump To > Questions About The Future of Work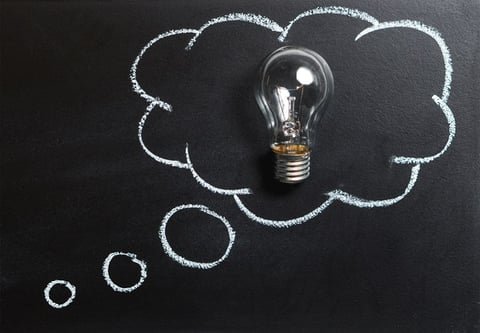 Questions About The Current
State of Work
What is a distributed workforce?
Many companies are at different stages of putting their 'go-back-to-work' strategy together. There are several commonalities beginning to emerge as critical imperatives for the "new" workplace. Starting with re-entry. Especially with larger organizations and dense workplace settings, the how and when employees will be coming back to the office is an important enough factor in and of itself resulting in a phased approach that will be determined and dynamic across local and regional settings company-wide.
This creates a distributed workforce. Worker re-entry will start in shifts by day, time, and location. Even some roles that are highly functional in work from home capacity may stay remote for a long while as other roles return to the office.
How do you engage a distributed workforce?
Many organizations are struggling with what to do and how to manage the shifting workplace dynamics and what the new 'normal' is and will be.
Ultimately, in a recovering business world - the best approach to ease uncertainties and assure employees of their wellness and importance to the company is to promote communication, enhance the work environment, and create contactless engagements in just about every aspect of the workplace.
Why are companies planning for a phased re-entry?
A phased re-entry into the workplace helps in a few ways. One is people management. By letting waves of the workforce back in phases, it reduces physical exposure to large groups of people protecting against potential outbreaks or surges in illness.
Also, with a phased approach, people can gradually be reintroduced to their work routine, spaces, new technology or routines and processes that have since been implemented. There have been a lot of changes of recently, and a slow, intentional re-immersion program is most suitable for large organizations to control flow, capacity, and ramping back up to in-person and on-site experiences.
Why do you set office capacity?
With a need for continue social distancing (6 feet apart), many spaces that had dense populations and want to protect their workforce are looking identifying what the ideal capacity is for each of their offices. This can vary from location to location, by building or floor, and different regions of the world. Your ideal capacity is one that helps you maintain a good balance of people within a given space and the frequency and recency of objects or physical things being touched.
How do you control office capacity?
Controlling office capacity means you've identified you're ideal limits, let's say at 60% full. When you come close to that threshold you need to have a communications protocol in place to let employees know so that they can make alternative plans for their workstation for the day. Also, having insights into capacity in advance can allow teams to better manage when and where they are on-site by saving in-person experiences for collaborative or team projects and staying home or working remotely when doing individual work.
Mobile apps or real-time applications are going to be the best way to reach a broad audience in a quick amount of time. Capacity is dynamic and can change rapidly, so an agile system that enables rapid communication is ideal. Also, systems with dashboards or monitoring tools that help see when thresholds are met or close to being met give visual cues. >> Learn More
Questions About
Technology

In The Workplace
What is a workplace ecosystem?
There has been a dramatic increase in workplace technology and apps that claim to help with getting people back into the office. But most tools only answer one question or provide one use case, rather than addressing the workplace as entire system.
This digital acceleration has created demand for new technology, but the most promising and everlasting technology will be workplace ecosystems that take multiple uses cases into account and have an open-door policy on 3rd party integrations. They play well with other!
What you should look for is a platform that facilitates hyper-focused and personalized communication, enables resource planning, creates touchless experiences across the workforce, is agile enough to innovate on new work environment use cases (i.e. contact tracing) as they arise, is scalable across a global enterprise, and has an intelligent partner ecosystem.
Ok, so what is contact tracing?
Effective workplace contact tracing enables organizations to track and notify people who may be at risk of infection due to exposure to people or places within the work environment and deploy rapid communications to those people. An added bonus is an integrated system that allows triggers a workflow to deploy cleaning teams to close down and sanitize areas and objects that have been exposed.
Why is contact tracing important in the workplace?
Using indoor location technology to support contact tracing efforts is very important, especially in large, complicated environments. Until recently, many contact tracing protocols were manual, where the tracing was dependent on resource interviews and people's memories.
With automated contact tracing, being able to identify someone's movements throughout a building over a predetermined period of time would greatly help support and speed up the tracing process. Important factors are tracing, logging, and communicating.
Can technology help with social distancing?
Yes, some organizations aren't ready for a full deployment of a contact tracing app. There are other ways to help with social distancing in the workplace but most require the use of your phone. With a mobile app specifically designed for this use case, your phone becomes a beacon and can be used to ping, track, and/or log when two people (and their "beacons") are closer than the recommended 6ft.
This is a form of contact tracing that uses peer to peer technology. >> Learn More
What is the difference between peer to peer social distancing and peer to peer contact tracing.
In layman terms peer to peer social distancing uses your phone to log "close encounters", contact tracing uses WiFi and beacon systems to log your whereabouts (physical locations) based on devices connected (pinging) to the system.
What is a density monitoring system?
Strategically placed sensors around the workplace, focused in high traffic areas, provide actionable insights to make safe and intelligent resource and allocation decisions based on how many people are within a given space at a set time. This includes setting capacity or thresholds for different physical spaces or locations around the workplace.
Density management can help you open, block, or reconfigure high traffic areas to allow for social distancing. Proactive sanitation at the end of the day is made easy by aggregated data of desks booked and desks used (sensor-based data). >> Learn More
Why should I care about other technology like beacons and NFC?
Indoor maps and location services use beacons to create powerful use cases across large campus structures such as: wayfinding, social distancing, contact tracing, and other contextual communications that when used with a mobile app/mobile device can facilitate very important real-time information to users within the environment.
Near-field communication (NFC) technology, also pairs nicely with mobile apps to create smart, automated experiences that communicate together to perform a task such as booking a desk or booking a conference room. Beacons and NFC will go a long ways when used with the right mobile app to create ongoing, innovative use cases in the workplace long term, and also create more low-touch environments in the short-term.
Why do I need to book a desk?
When organizations are using tools like controlling capacity or density monitoring, booking or reserving a desk allows for better insights into how many people will be coming into the office, when, and where. When you're looking at managing expectations and keeping the workplace a safe space, these types of protocols are put in to place to help manage flow and also help with expediting daily cleaning requests prioritized for the spaces that are actually used.
How do you set up meeting room or desk booking requirements?
This will be different for every organization and depends on the technology you use. There are simple options available that use iPads or tablets for desk reservations.
But taking low-touch environments into account, more innovative solutions use NFC stickers, beacons, and mobile apps offer employees touchless ways to reserve a space. >> Learn More
Questions About
Wellness

In The Workplace
What is a contactless workplace?
Think of contactless payments. Door dash deliveries. Uber rides. Maybe even retail or kiosks. It's the same theory of using a mobile device to control more interactions and experiences - around the workplace.
Mobile devices can automate actions that are usually associated with high exposure areas like opening doors with the use of remote access points. Mobile devices can communicate with a nearby beacon to reserve a desk. And mobile devices can even use QR codes (an oldie but a goody) to interact with scanners and readers for access or to serve up digital content in an open space.
The idea here is that for actions you can use technology to make automated through a smart, connected device strategy, interactions become contactless creating more low-touch environments.
What is a low touch environment?
Not quite as sophisticated as contactless interactions, but the similar, low-touch environments alleviate or reduce contact by offering alternatives to touching common areas and objects. Rather having customers sign in at your lobby with an iPad, you would use a touchless reservation system or virtual booking software. They are still within the space and may touch the countertop or a pen, but the goal is to reduce the number of things touched to minimize spread and exposure by multiple people over endured periods of time.
This files under exposure and transmission.
What are some workplace wellness tips?
Wellness in the workplace is a state of being. People can be healthy or unhealthy, but the wellness of the workplace can be decided on a multitude of factors that are environmental or even human related. To increase the wellness of the workplace you'll want to think about physical and mental factors: spatial planning, desk allocation, lighting controls, air systems, mood boosting colors, plants, capacity, cleaning procedures, communication protocols, flow and more.
A good tip for any organization to keep their workplace well, when all else fails, is to continue to offer remote and 'work from anywhere' opportunities to keep work environments safe.
What is the best way to communicate about safety/health?
There are two things to consider here: the method of communication and the content itself.
Hands down there is no better communication than through mobile. In-app messages for example see a 4x higher click-through rate than emails alone. In these uncertain time we live in, you need your communication channel to be fast, reliable, easily consumable, and also easy to manage.
When it comes to content, there is opportunity there to address different topics around the workplace from the health-related, to company news, and even uplifting or fun stories. The most important thing is that you're being transparent.
If you want to disseminate information about safety and health you'll need an emergency alert system (again mobile apps work well here) and the ability to target communications by person, group/team, and even by location. This is really important for global workplaces to have options to communicate on a macro and micro level.
Questions About
The Future of Work
Who knows!??! Just kidding. But seriously. Our world is constantly changing and evolving and rate of technology innovation and adoption continues to grow in an accelerated pace. So this may be dated 3 months from now.
What does the return to work look like?
The return to work will be cautious and rightly so. Many companies are doing a phased approach, others are undetermined, and a select few have fully embraced remote work for the long-term. But there is no replacing human contact, interaction, team or group thought, and spontaneous in the moment relationship building that is the core of any business, operations, or customer experience industry.
Your return to work strategy in the short-term is about assuaging people's fears by creating an environment they feel safe in. Everything else is secondary. >> Get Our Planning Guide
What will the future of work look like 5 years from now?
The future of work is connected. No matter what the workplace of the future holds it will be made up of these very important factors:
Employees - the heart of any organization. The workplace culture, access to tools, internal and external motivation and other factors will influence overall productivity.
Technology - Technology is the engine that drives a company's business forward. The types of technologies you have incorporated help business evolve, scale, and adapt to changing needs.
Environment - Your work environment and processes stitch everything together and govern your resource's (human capital and physical attributes) ability to thrive and grow.
5 years from now, these 3 components will be even more connected by bridging the physical and digital worlds together and creating immersive experiences.
How does automation impact the future of work?
This shift in what the workplace looks like and how it behaves puts a focus on smart, connected spaces and leveraging IoT devices and sensors to create low-touch environments in a concentrated effort to provide a more comfortable situations for employees when they come back to the office.
Automation will help with tasks and routine actions. It will likely not replace human centric experiences and thought.
Yes. When it comes to automation you will not be replaced by a robot. You don't have someone opening the door for you now... so if an automated experience like having a mobile app open the door is a workplace automation... it's not replacing anyone.
Automation is task-oriented. The work itself will always be done by the practitioners, the builders, the designers, the sales people, the thinkers, the dreamers.
Will office space go away?
No. Office space will not dissolve, but the way it's used and what it looks like may shift over time. Capacity is the bigger concern. Right now, with social distancing guidelines, many organizations are using all of their space to accommodate increased space around each person or workstation. The size and square footage remain the same, but the number of people within the space or how the space is configured is currently the flexible input.
Many people within the workforce are seeing diminished returns on exclusively working from home. They are fatigued mentally and physically, they struggle separating work from personal lives, meetings aren't exactly efficient, and real-time collaboration and innovation may be stunted. Sound familiar?
Offices provide a space for creativity and to get the work done. We will always crave interaction and human exposure - even through a face mask. You just may need to speak a little louder!
Why do I need another office app?
Think of it less as another app, and more of a platform. As with the workplace ecosystem, the goal is to get multiple use cases into one app, rather than continuing to add app after app to the company's technology stack.
A smart campus app (digital workplace experience) platform is all about engagement and attracting employees into a central hub for information, news, contactless interactions, wayfinding around your venue, networking, mobile ordering, and other immersive experiences that can be done with the power of mobile-first touchpoints.
We know, you have app fatigue. And quite frankly so do we. That's why mobile platforms with an intelligent partners ecosystem are creating a more holistic solution where apps work with other apps, and communicate to users and other IoT devices.
Why the future of work is connected?
The new workplace is all about connecting people on-site, on-the-go, and in-between moments. A good 'back to work' strategy incorporates technology into different touchpoints across the employee journey that facilitates interactions and use cases depending on who they are and where they are.
Many leading companies are considering mobile apps an imperative component of their going back to work strategy. Mobile apps are the only technology that can clearly communicate with employees and other systems - across a distributed workforce cohesively when they are on-site, in-transit, or working remotely.
The goal in enterprise digital transformation has shifted to creating an interactive, location-aware venue that automatically provides contextual, personalized assistance to keep employees informed, safe, productive, and engaged.
>> Learn More About Our Mobile Command Center