In the hyper-speed world of business, where communications are instant, decisions are automated, and attention is currency, the built world is a step behind when it comes to the experiences they deliver. There's been a rise in smart buildings, sensor technology, and the internet of things come into play, but the true capacity of what the built world is capable of and how it can have impact on tenants, customers, employees etc. is constantly evolving.
Companies must take every opportunity to jump ahead of their rivals, which typically results in looking for innovative ways to incorporate 'smart' experiences at a foundational level. Those willing to create more immersive experiences across their physical spaces are quickest to gain a competitive advantage.
The traditional workspace blueprint is constantly changing to align with digital transformation influences from the consumer world. Everything and everyone are becoming more connected, and spaces are becoming more dynamic. Leaders in the space are focused on incorporating technologies into the built world that bridge the gap between people, places, and things.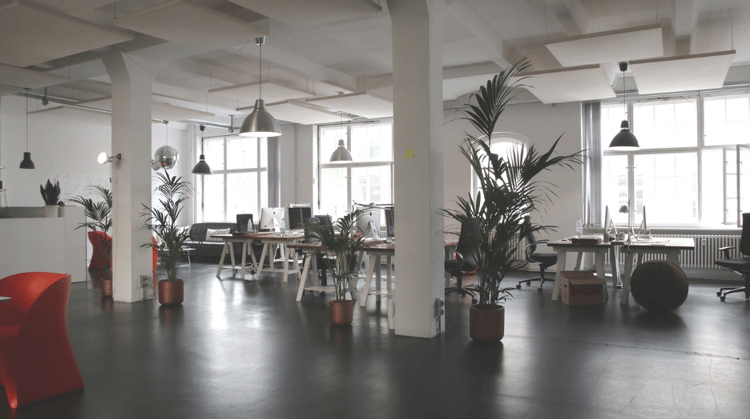 Modern workspaces need an experience uplift
It's not about how big the space is. Nor is it about what it looks like, where it is, or how many people come and go. Those are all very important factors, especially from a design factor, but the future of commercial real estate is more about what the space can do for the different personas: the customer, the employee, the visitor and so on.
A demographics report from Cushman & Wakefield estimates that 693 million Baby Boomers will retire over the next 10 years while 1.3 billion Gen Z workers will simultaneously be entering the workforce. Generation Z grew up with technology as their toys and rattles, so they are comfortable with internet, social media, and mobile.
The shifting culture in the workplace is now, more than ever, about what it can offer the employees as much as it is about what the employees can offer the company. Benefits, job stability and impressive pay structures can only go so far. Beyond those attributes, experiences play a huge role.
Employee Context In the Workplace
In a Deloitte Insights 2020 CRE outlook series, 92% of CRE executives plan to maintain or increase their tenant experience-related to technology investments. Analysis of the outlook findings pinpoint location, experience, and analytics as strategic initiatives in the space.
Consider the who, what, when, where, why of day to day experiences. Imagine delivering highly-personalized experiences based on a subset of data from these simple 5 W's.
The technologies being adopted by modern workplaces need to solve for the experience equation. This is all based on context. Envision an employee on-site at work day in and day out.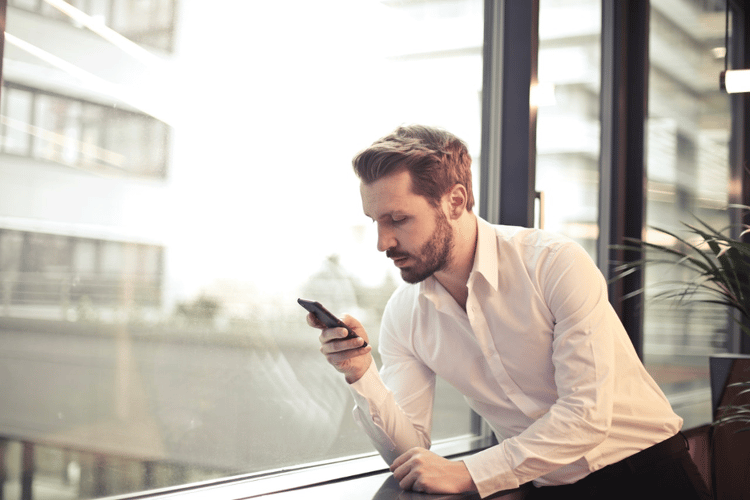 Persona-based context within the workspace offers many benefits
Knowing the 'who' can offer:
Refined Content: Knowing who a person is, what their interests are, and their frequency and recency lends itself to machine learning output that can refine and personalize content better and better with use and time.
Knowing the 'what' can offer:
Smart Space Reservations: Factoring in variables like when you need it, availability, capacity, and amenities streamline the process of reserving spaces, booking conference rooms, hoteling, and hotdesking.

Connected Devices: Interactions with 'things' across the property create more immersive user journeys that bring the physical spaces to life. Two way communication or enabled decision points with kiosks, digital signage, badges, desks and more become part of one all-encompassing experiential journey.
Knowing the 'when' can offer:
Personalized Communications: Interactive, location-aware tech can trigger automated alerts, news, and announcements based on proximity.
Capacity Control: Setting and managing office thresholds to control the flow of people in and out of a given space is one of the most sought after ways of creating and maintaining a safe work environment.
Knowing the 'where' can offer:
Navigation: Turn-by-turn directions (through a mobile app) make navigating a venue easier through Bluetooth and beacon technology.

Targeted Offers: Specialized promotions on a person by person, location by location basis keep create a culture of inclusivity and community.
Knowing the 'why' can offer:
Situational Awareness: Real-time alerts and wayfinding to safe spaces are a protocol any large public venue should consider to keep security a top priority in open spaces.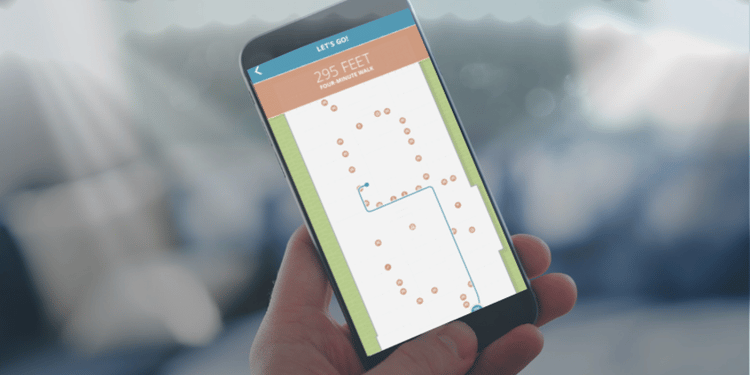 Live mapping plays a big role in the future of real estate
Putting It All Together
Of course to enhance and optimize these types of touchpoints within the workspace two very valuable components need to be incorporated into the overall on-site and in-person strategy: mobile and data. In order to incorporate software and technology into buildings and physical spaces in a meaningful way, data needs to be collected by all types of sensors and integrated into one system.
Mobile apps are essentially the face of beacon technology. Beacons simply transmit wireless data to a device or phone and the mobile app converts that data into these variable services and communications.

Data gathering leads to actionable insights on how spaces are used, traffic patterns, hotspots and more. Mobile apps have access to incredibly robust data sources.
A market research report by IBISWorld, estimated commercial real estate total revenue in 2019 added up to one trillion with an annual growth of 3.9% over the last 5 years. It's a massive industry that is rapidly growing as corporations and businesses scale, but also hugely impacted by economic factors, digital transformation, and the era of experience we now live in.
Across multiple vertical markets, companies are using mobile app technology to provide relevant, customized experiences for their customers backed by the power of context.
Property managers and real estate professionals managing will become more focused on securing spaces that incorporate immersive user experiences into their physical properties and digital touchpoints that deliver a dynamic, contextual workspace across their portfolio.
Corporate planning and workplace experience principles have become an integral part of real estate design. At the core, these trends are leading to some of the most advanced property tech and smart solutions business are looking for.