The greatest CX managers are willing to change, in the face of the ever-evolving world around them. Only then can CX initiatives become transcendental.
The concept of customer experience (CX) focused initiatives rose to the top of the corporate agenda about a decade ago. Since then, CX has continued to climb the ladder to become one of the most important elements of a successful business. Many organizations are restructuring customer service operations and internal culture to better suit audience needs.
This shift in priorities has also transformed the role of the average CX manager. Not only are these professionals much more desirable, but they hold incredible sway over the state of modern business, an influence which only continues to grow more each day.
Why is there such a rise in CX roles and responsibilities? What is driving growth and demand?
The CX Cause and Effect
The speed of business has changed. It's always been fast, but now it's faster, so much faster. Not only do customers demand results instantly, employees, too, expect speedy support and service. It means that many of the platforms or programs that were in place to support CX — and employee experience (EX), by extension — need to evolve to meet modern demands. Or, they need to be replaced completely.
Business operations that focus on CX are a worthwhile investment. An organization classified as "very advanced" at customer experience is nearly three times more likely than its peers to have exceeded the top business goals for 2018 by a significant margin.
The primary meaning of customer experience has also evolved, by moving away from products — which used to be the main focus — and over to tangible services. Who you are as a company, and the experiences you provide, take precedence over an end product. That is because CX is more about your customers' perception of how your company treats them. Perceptions affect their behavior, and when things are working in tandem the experience builds memories and positive feelings or emotions, which drives up their loyalty.
The Temkin Group found that companies that earn at least $1 billion annually can expect to earn, on average, an additional $700 million within 3 years of investing in customer experience.
Of course, achieving positive sentiment through CX is no small feat. Because the speed of business is growing rapidly, CX programs must be just as fast and fluid, so that they can keep up with demands. Several features — or customer experience staples — make it possible to meet those demands:
Real-time experiences and updates
Fast-paced environments
Omnichannel communications and experiences
Meeting your customers where they are
Brand loyalty is invaluable and must continually grow
The incorporation, management and regular maintenance of these features rest squarely on the shoulders of the CX team, or more specifically the CX managers. Any CX-focused initiatives or programs that are deployed must honor these critical elements.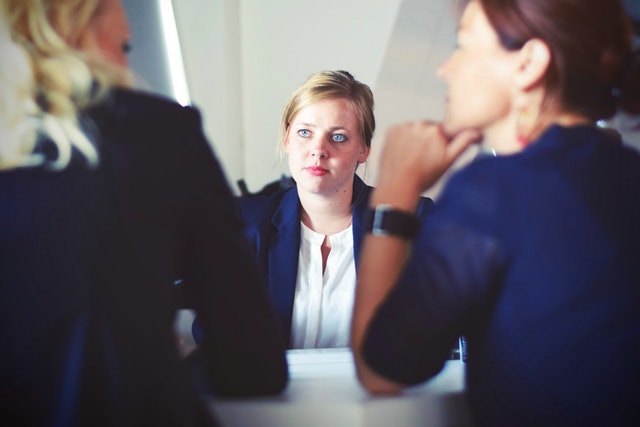 What Makes a Good CX Manager?
Any genuinely talented customer experience manager is excited about change because that's precisely what CX is about. Before change can be enacted, however, the proper time must be invested in understanding relevant metrics and insights.
Thus we come to the true purpose of the CX manager, which involves translating performance and customer-centric metrics into actionable intel and then taking action. While CX managers aren't necessarily the ones pouring over the data, that's what digital CX tools are for, they absolutely have to take the relevant information and distribute it to the rest of their team, company executives, shareholders and more. Beyond that, they're always making chess moves to keep the company momentum moving forward.
The question is what qualities make up an excellent or successful CX professional? As far as CX managers go, how can you spot the greats?
Inherent Skills and Desirable Attributes
As new technologies and solutions are introduced, finding new talent will be necessary in the dynamic, ever-evolving world of CX.
For that reason, some of the best CX teams are incredibly diverse in skills, talent, experience and more. Here are a handful of the skills that all successful CX professionals must have:
Sales: All CX professionals must be able to sell the brand through the disparate customer-facing channels. That includes in-person, online, mobile apps, communities and much more.
Networking: They must be able to build relationships with different personnel both internally and externally. From partners to vendors, and team members to executives, it's all a part of the main CX goal.
Innovation: They must always be searching for ways to wow the customer. Persistent approval and loyalty are key.
Foresight: The best managers will anticipate what the customer needs and match that up with what the market is doing to address those needs. Initiatives that go beyond the sell.
Cross-collaboration: CX teams must foster collaboration between different groups across the organization. From marketing and IT to other business departments, the key is to deploy and encourage the development of CX initiatives to keep everyone aligned.
Roles and Responsibilities
The best way to explain CX responsibilities is to divide them up in stages. Keep in mind, they can be deployed in varying patterns. All stages work together to provide the kind of omnichannel customer experience improvements desirable by an organization.
Companies with strong, omnichannel customer engagement strategies retain an average of 89% of their customers, compared to 33% for companies that have weak omnichannel strategies.
The stages are:
Stage 1 - Knowing customer personas and delivering highly-personalized experiences.
Stage 2 - Building comprehensive programs to serve each touchpoint along the customer journey.
Stage 3 - Distributing relevant and contextual information to the right place, at the right time.
Stage 4 - Realizing and maintaining digital transformation trends and practices.
Stage 5 - Providing end-to-end customer experience across all touchpoints.
It's all about putting oneself in the mind and body of the customer yet within the context of the corporate culture. Taking the concepts of what a customer might want and applying them directly to a program or platform isn't always possible. That's why it's up to CX professionals to bridge that gap. They manage expectations across the board, all while deploying customer-focused initiatives to drive up engagement and loyalty.