How Buildings Are Changing Thanks to Digital Developments
Ah, real estate. For many of us in the tech world, the thought of this industry is tied to nostalgic memories of playing Monopoly. But that's about it: physical structures are part of the "real world", while we focus on developing innovation in the digital world.
Yet lately, the two are not so separate anymore. After all, people interact with their environment, each other and digital technology all at the same time to achieve goals. Hence the rise of "omni-channel" as a major expectation when it comes to strong customer experience.
Omni-Channel and Personalized Customer Experience
The idea behind omni-channel is that users should have a seamless, uninterrupted and easy experience no matter which digital touchpoint they are using or how many devices they're engaging. Consider that 98% of Americans switch between devices in the same day.
15 years ago the average consumer typically used two touch-points when buying an item and only 7% regularly used more than four. Today, consumers use an average of almost six touch-points with nearly 50% regularly using more than four. Meanwhile, 89% of customers get frustrated having to repeat their issues to multiple representatives. It's a lot of pressure for companies to adapt.
In addition, the most recent development is that omni-channel is being expanded to include not only digital systems, but physical locations as well. It's all part of providing stellar CX. After all, messaging a customer support rep from your desktop computer at home or from your mobile device while in the same building are two very different scenarios that should elicit different responses. This raises the question: "how can we adapt buildings to be better suited to interact with digital tech for an experiential approach?".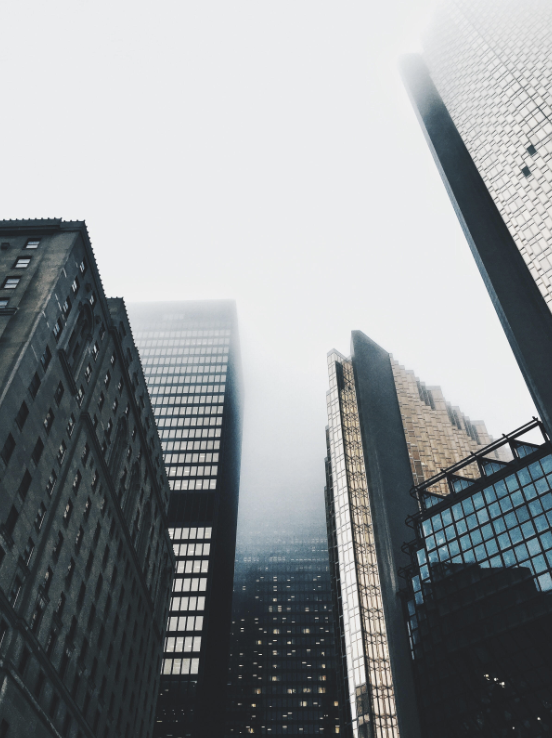 Reimagining Brick and Mortar
You see, we found our way back to the topic of real estate. Changes in the digital realm have started to affect the once-separate "real world". Buildings are being reimagined as part of a comprehensive system for providing streamlined experiences. Instead of designing cool spaces and then adding technology as a bonus, the two go hand in hand.
While this is all very new, some major trends have already emerged. Read on so you don't get left out of the loop:
In the modern "smart" building, everything is connected via a central nervous system with devices that can control lights, temperature, doors, accessibility, digital signage and more. This evolved space is adaptable to the needs of stakeholders - customers, employees, partners, vendors and investors - and can even be personalized to each individual user, offering them tailored communications thanks to mobile technology.
With the advent of augmented reality, brokers and developers are able to showcase the potential of an unfinished space to present a vision for an experience. This streamlines the traditional process of "selling" the idea for a new development to members of a community. It makes sense to start using this new tool as soon as possible: by 2020, there will be an estimated 1 billion augmented reality users.
Indoor and Outdoor Mapping
Indoor and outdoor mapping technology enables everyone on-site to know where things are, regardless of floors, elevators, etc. As a result, operations teams can always keep tabs of activity, be prepared in case of emergency and adapt in order to optimize efficiency.
Real-Time Guidance Systems
Real-time guidance systems use blueDot technology to offer turn-by-turn directions from point A to point B for customers and employees on-site. This feature is combined with the capability for contextual messaging based on where someone is and what they're doing at the moment. Naturally, this fundamentally changes the way users interact with their surroundings - people are more connected and more aware of points of interest, amenities and special offers.
The more information being collected by digital systems, the more data we have on users or specific types of persons. This aids in making informed decisions or even offering customized suggestions at the right time. We see this most often with mobile devices. For instance, a user might always get a smoothie from the building cafe at 11am as part of their routine. Building operations staff can single that person out for a "buy one smoothie get one free" coupon.
Cloud-Based Property Management Software
Property management software is not new, but a cloud-based option with real-time responsiveness is a major development. This iteration integrates traditional property management software with a complete view of everything happening on-site, including all ingress and egress flows, energy usage, user behavior and preferences and more. What can you expect as a result? Time and cost savings, scalability, increased security and greater accessibility, just to name a few benefits.
Increased complexity goes hand in hand with the digital age. Property owners don't want to manage multiple systems and apps, so solutions that combine multiple offerings or partnerships are becoming more attractive to operations teams. Of course, a system that combines all digital operations with the physical activities of a building or property is even more attractive.
In conclusion, if you're in a "traditional" industry like real estate or property management, or deeply immersed in the digital world, don't take that for granted. Things are changing and merging: digital transformation has come full circle to affect brick and mortar buildings and structures. Consider that the city of Barcelona saves $37 million a year, thanks to smart lighting. And the city's many IoT initiatives have created 47,000 new jobs. Very soon, this kind of fully omni-channel approach might be all around us.