Engage Onsite Visitors With a Brand Mobile Platform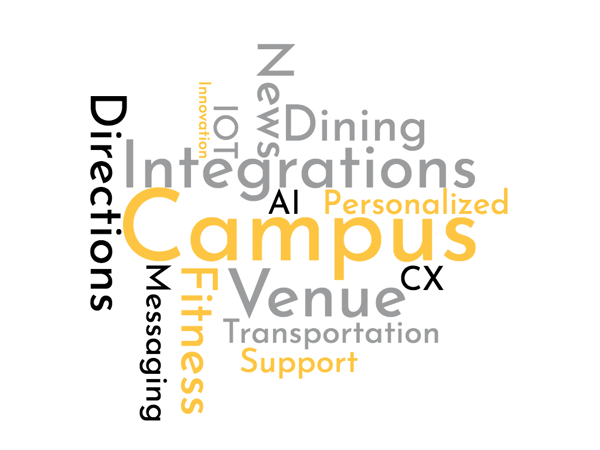 What: Visitors such as partners and existing or potential customers need an always-on connection to your brand. When they visit your corporate campus, a mobile platform helps them navigate the venue as well as get relevant information. This means you can craft memorable, connected experiences.
Why: It's difficult for large organizations to tell one cohesive brand story. A mobile platform that unifies digital systems and bridges in-person experiences with online interactions helps mitigate that challenge. Visitors to a smart corporate campus benefit from real-time directions, personalized reminders and location-aware messages as well as access to the latest news and events. Once started, that connection with the company can continue even after the visitor leaves. This meets modern customer experience expectations, which increasingly emphasize continuous, seamless service.
97% of global consumers cite customer service as important in their brand choice and loyalty.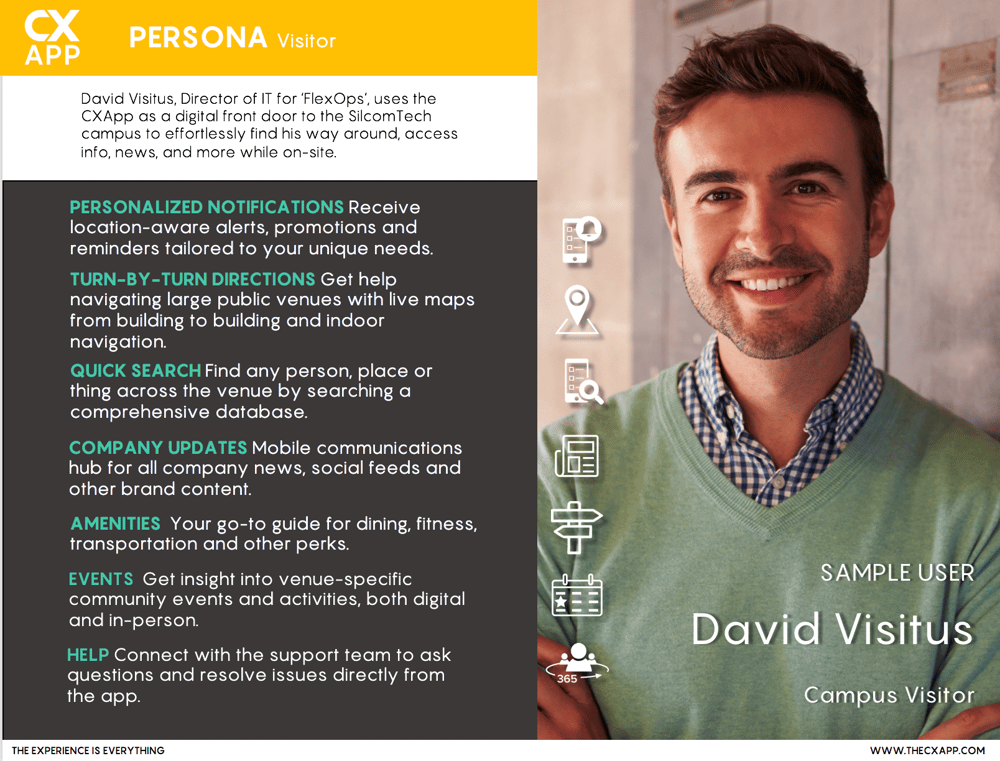 Ready to "Wow" Your Campus Visitors?
Download the Visitor

Datasheet