Easy app-access, quick form field fill-ins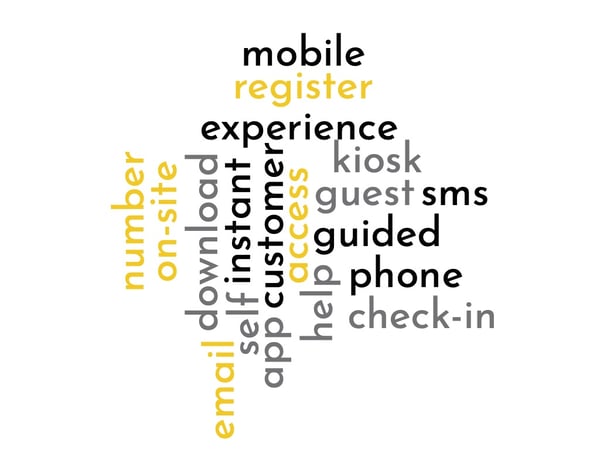 What: A check-in kiosk is simplistic, user-friendly software that enables visitors or customers to quickly enter in personal information, like their mobile phone number to quickly get details sent to their device to easily download your company mobile app.
Why: In business, sometimes it's natural that emails don't get sent or perhaps never opened. When you're running a mobile-app program for customer experience, easy interfaces to increase user adoption on-site in real-time can really help.
Open rates for emails across all industries max out at just shy of 27%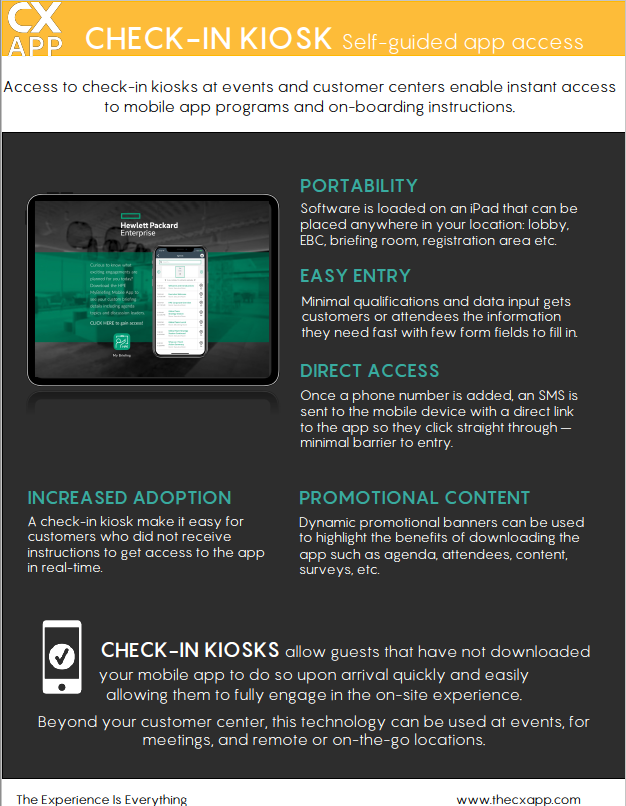 Scenario:
David Visitus, Director of IT at FlexOps, is visiting SilcomTech for a discovery meeting a presentation of SilcomTech's product suite. Leading up to the meeting, Mary Plansit, Executive Briefing Manager at SilcomTech had sent David an email with instructions to download SilcomTech's mobile briefing app for update regarding the meeting, discussion leaders, and other communication touchpoints.
Unfortunately, that email got buried, and David did not have time to get the app installed on his phone. As he stepped into SilcomTech's EBC the day of the meeting, David was greeted by the kind receptionist and was told that if he wanted to download the briefing app, he could do so by filling in a few details on the check-in kiosk right there. Of course David wanted to get some additional information about SilcomTech and be in-touch with all of the people involved in the meeting, so he used the check-in kiosk to complete the form.
After providing a few details and his phone number, David finished the form. Instantly he received a text message from SilcomTech. he clicked on the notification on his phone, and was instantly connected to the SilcomTech briefing app. Well that was easy, he thought to himself. Throughout the day, David used the app to learn more about SilcomTech's product, people he meet, and expectations for the day. He was even able to take a quick poll at the end of the day. After using the app frequently, he was glad he gained access on-the-spot, and was informed that the team would be in-touch via the app even after the left that day. Great!
Ready to increase your adoption rates?
Download the Check-In Kiosk Datasheet