Reaching The Event Summit
Internal conferences are a great opportunity to get a specific group of people in the same physical space to align on company or organizational goals, especially when it comes to internal events or even specifically sales kick-offs where training and objective setting are imperative. Las Vegas is a hot bed for excitement, sights, sounds, experiences, and that was exactly the case for the recent sales leadership summit sponsored by the CXApp and supported live and in color.
Over 400 sales associates convened at the Mandalay Bay in Las Vegas from four global regions: EMEA, APJ, North America, and LATAM. To our delight, the app adoption rate was 98.8% (virtually all-in - a few guests didn't show). Even more impressively, the average session time was 8 minutes and 26 seconds during the event. That's massive dwell time for a corporate event, almost equivalent to the time we're willing to spend on the slots!
We weren't kidding about high engagement!
A significant milestone during this event was the use of interactive polling during the main sessions and keynotes. Real-time responses guided conversation which made the overall context of the presentation much more appealing and relevant to audience members.
And when it came to session to session, event to event, room to room inside the convention center, 89% of users leveraged the live indoor mapping to navigate the show floor, so as not to be distracted by the inherent draw that Sin City carries with it... well maybe just a little.
The event experience ended with an awards dinner and appreciation party. Let's hope that for once, what happens in Vegas doesn't stay there!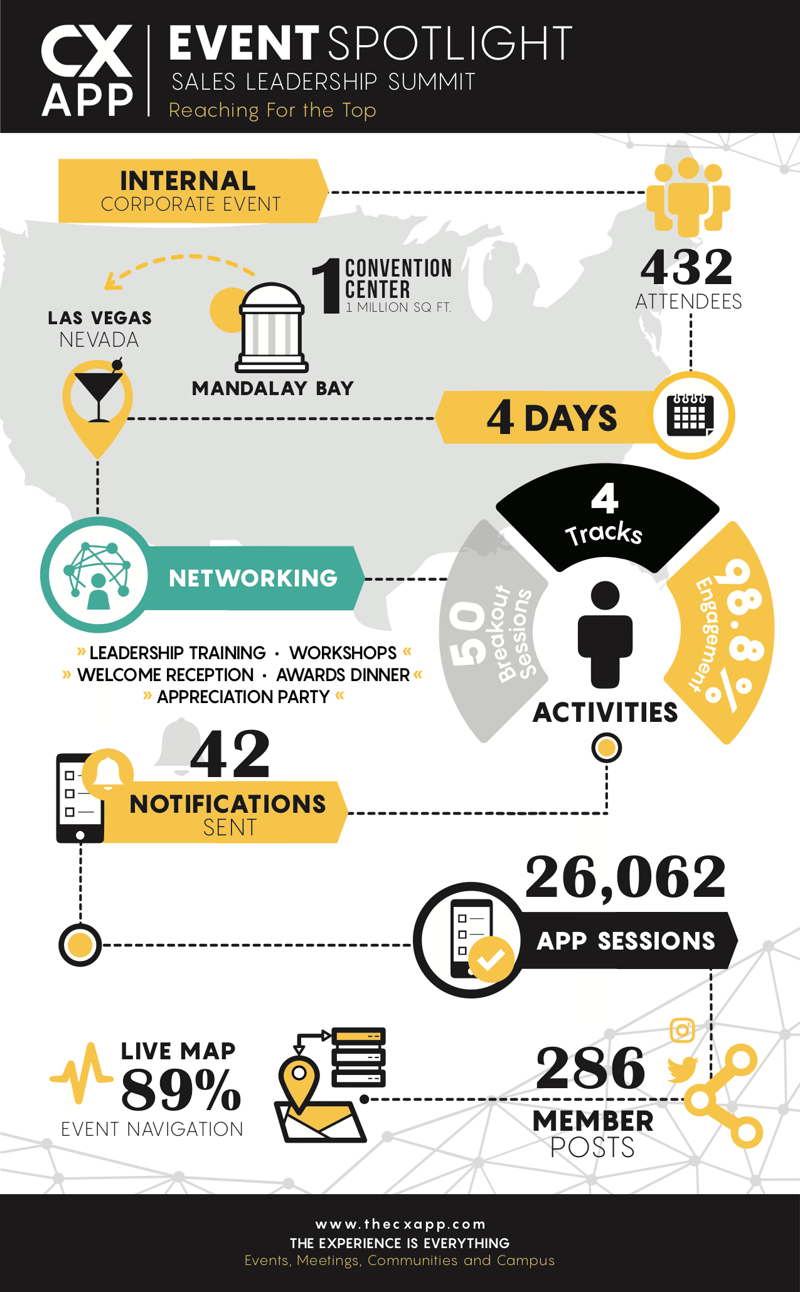 Want to Make Your Next Event A High-Roller?
Check Out Our Free Guide Here!