Customer Experience Feats That Make it Valentine's Day Every Day
Happy Valentine's Day! Love is in the air today. Of course, we're referring to the love between a business and its customers, specifically expressed through delightful and memorable customer experiences.
You see, crafting such a special customer experience program is a labor of love. It's not something that just happens overnight - it takes a lot of time and resources to get right. In the end, it's always worth the effort because the happier your customers are, the more your business thrives.
The bond that exists between a business and its customers is like any relationship. If it's neglected, loyalty and trust will be irreparably damaged, and the news of such a "breakup" tends to spread like wildfire across social media and online communities.
Perhaps that is why we — like many others — prefer to focus on stories with a happy end. They serve not just as a great example of how things should be done, but also as inspiration for others to rise to the occasion.
"The bond that exists between a business and its customers is like any relationship. If it's neglected, loyalty and trust will be irreparably damaged … @TheCXApp"
CLICK TO TWEET
Valentine's CX Stories That We Want To Share
When Disney comes to mind, you conjure up a magical element or emotion that is synonymous with the brand. If you've ever had the experience of seeing an enchanted child run loose in a Disney park, you already have some idea of what it's like.
Disney is one of the top companies in the world when it comes to customer experience. This is because of how they consistently deliver exceptional service across all channels and mediums - parks, TV and radio channels, websites, ice shows, cruises, retail, hotels and more. Such a feat is incredibly difficult to accomplish and requires a great deal of organization.
As Joe DeFazio puts it, "Speak to any Disney Fan and you will eventually find the story. The one about how they became a fan, where they became hooked."
In his story, a Disney "cast member" worked with his young son closely to make a toy purchase, including patiently counting money alongside him. The cast member "never spoke down to [his son], never hurried him, and treated him with the same respect and friendliness any full sized guest would receive."
This cast member even discussed the concept of sales tax with DeFazio's son, "better than some Economics professors," as he put it. It certainly made for a magical moment in DeFazio and his son's life.
It's true, almost everyone that has interacted with the brand has a positive story of their own to tell. Maybe you do too?
A B2B company like Hewlett Packard Enterprises seems like an unlikely candidate for a great CX story, but that's exactly why it's such an impressive win for the company.
HPE showcased its creativity when it launched a Star Trek themed commercial. It was a breakthrough in communication, especially in a part of the market where it's tough to connect with customers — B2B is a much harder segment to sell than B2C by its very nature. HPE has done it again with the more recent "tame the IT monster" campaign.
Additionally, the company excels at providing on-site EBC experiences. "EBC" stands for Executive Briefing Center and refers to a personalized, customer-centric space that allows business reps to open up dialogue with potential clients, as well as showcase the brand's capabilities and services.
HPE practices excellent CX by showing off their latest tech and innovations within their EBC. It's an in-person form of CX that truly encapsulates what audiences love most — hands-on time and personal experiences.
Children rarely want to part with their favorite toys. That was exactly the case for little Luka who chose to carry his favorite Ninjago figure inside a store despite his father's warning. Unfortunately, the figure was lost - likely having fallen out of Luka's pocket.
Prompted by his father, Luka sent a personal letter to the LEGO support team asking if they would send him a replacement. In response, not only was Luka promised a replacement, but also provided something "a little extra" because he's a "really big Ninjago fan." The support team went above and beyond; their thoughtfulness is evident in the fact that the language in the response was personalized to fit the child's understanding and improve his experience. It culminates into one of the most heartwarming and wholesome CX stories to ever play out and shows a brand that remains true to its core ideals.
Of course, this is just a single example of the company going the extra mile for their customers. There are many stories like this surrounding LEGO, and the company also has a favored, warm presence online. Their innovative community page made our "best landing pages" list, cashing in on the creativity that is synonymous with the brand.
Because of a strong dedication to their community and loyal customers, a sentiment that remains consistent across all channels, they exemplify the kind of CX we can't get enough of. What a love story, right?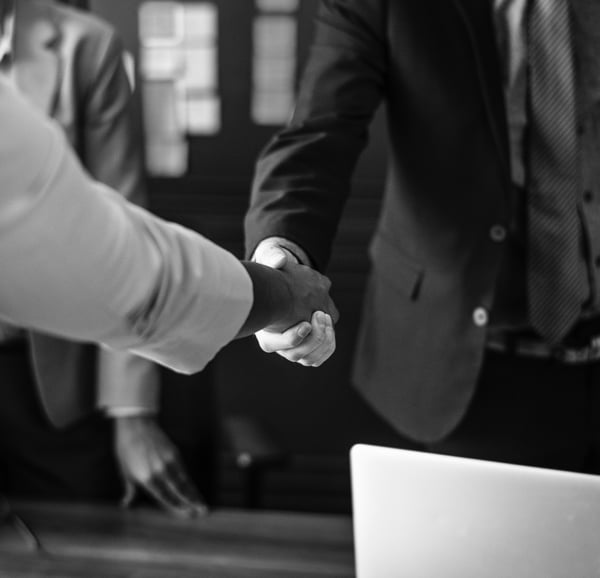 Netflix may not be able to share the kind of heartwarming, wholesome customer stories that LEGO or Disney provide, but it does offer a different kind of positive CX. Through data gathering and personalization, the video streaming service is able to provide highly-relevant, tailored suggestions for its customers, creating a user experience that is bar-none.
More recently, Netflix dominated the headlines after releasing a "choose your own adventure" style show called Bandersnatch. As part of the greater Black Mirror series — also a show made popular by Netflix — the interactive episode allows users to make decisions that alter the course of the story. As we always say, customer experience is a journey, not a destination.
This development may seem inconsequential, but the CYA feature shows that Netflix is willing to push the boundaries simply to please their customers a little more. It's also their way of providing a more evolved experience that aligns with modern trends and technologies.
Clearly, it's evident that Netflix considers customer experience in everything that they do, not the least of which is creating content specifically for their audience.
If you're looking for a company that consistently generates buzz from their customer service and customer experience program, it's Zappos. There are so many great stories surrounding the company that they've established an entire YouTube channel dedicated to telling them. They earned a permanent place on this list because of how often they are willing to go to great lengths for their customers.
In one of the more hilarious stories, a customer accidentally ships a box back to the company — which was supposed to be a return — filled with their personal jewelry collection. After contacting support, a rep personally gathered the customers' misplaced shipment and returned it to them. We'll bet that customer is now a Zappos fan for life.
What CX Stories Do You Love?
So there you have it: our favorite CX stories exemplify how businesses should treat their customers. As a "cx-obsessed" company, our most important goal is to empower our customers to deliver memorable experiences consistently across all channels. We want to see all our clients make this list!
Do you have any stories of your own to share?
What CX experiences do you love?