Static interfaces are a thing of the past. Consumers prefer real-time, contextual experiences. Conventional setups cannot achieve this.
This change has been long-coming. More apps are delivering an active, real-time feed, that is constantly maintained and mirrors the real world -- an environment that is ever-changing, always-on.
Feeds are wiping the floor with stagnant UI and design strategies. You need only consider examples like Instagram, Facebook, Reddit, Pinterest, and a variety of proprietary news and apps.
The average Facebook user checks their page eight times per day, according to ComScore. For Instagram, it's six visits. For Twitter, five; Facebook Messenger is three visits. However, Fortune 500 professionals prefer LinkedIn. We can all learn from their success.
What's the Big Deal?
Why Do Content Feeds Matter In Business?
Activity and news feeds aren't ideal for every app, design or environment. Using feeds hinges on the type of experience you hope to deliver to your users. Feeds are the ideal solution for digital content presentation and distribution.
A business specific newsfeed is a simple yet effective solution for delivering information. User behavior shows why. People are impatient, so they want to get what they need quickly. Because of their simplicity, feeds satisfy this desire. You can scroll, searching for the content that you want.
When you open a feed you are never faced with questions about next steps. Instead, you immediately find something interesting and then go from there.
What makes feeds ideal is they are cross-platform friendly and easily converted to a variety of channels. A feed remains unchanged whether you're browsing on mobile, the web or on a desktop application.
Users view LinkedIn's content feed roughly 9 billion times per week, illustrating this phenomenon.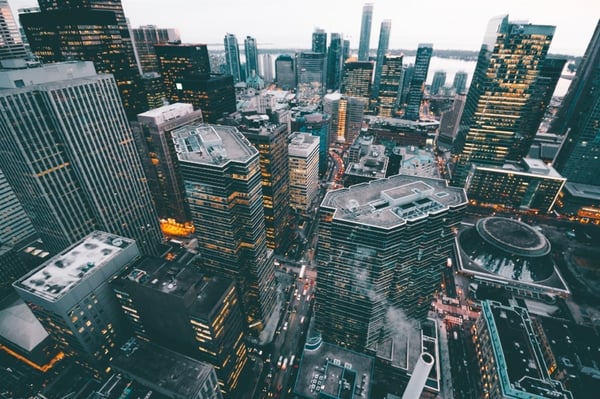 The Elements of Managing an Active Newsfeed
Let's explore some important elements of a successful feed and and what goes into proper active-portal management.
Content: To create a cycle of continuous activity you must structure the content presentation to align with relevant discussions. This helps keep things newsworthy.
Social: It's a good idea to incorporate social interaction and support within your feed. This keeps things lighthearted and also encourages your audience to discuss goings-on with others.
Events: Major events and conferences are timely and exciting, so you should plan for industry events within your feed. This includes creating custom content, as well as providing your audience the tools to do the same with their own experience.
Attendee Insights / Customer Insights: Some of the best real-time feeds include insights from upper-level management and industry influencers. Subject matter experts often provide supporting content. This effectively establishes your brand — or influential people at your company — as an authority.
Media: A feed without various forms of media -- such as video, photos or audio -- would be incomplete. These media contribute to a diverse and engaging experience. No feed would be complete without the inclusion of various forms of media such as videos, images and audio. It contributes to a more diverse and more engaging experience all around. Industry experts estimate that 84 percent of communications will be visual by the end of 2018. Further, content with videos attached is shared three times more often than text-only posts.
User Generated Content: Feeds don't have to be one-way interactions, where only your team contributes. Opening the feed to user-generated content is the springboard for interesting experiences and dialog.
Newsfeed Planning and Maintenance Solutions
Beyond the scope of what constitutes the average feed, there are some additional aspects of which every content manager should be aware.
Much planning and development goes into choosing the appropriate content, deciding how to share it and when it's most relevant to your audience. Then, once the content is published, you'll need ways to keep your audience informed.
Here are some of the tools at your disposal:
Notifications and Alerts: Embedding frequent content updates and feeds into engaging notifications keeps your audience coming back. Push notifications are great for this sort of thing, but you can also employ text messages, instant messaging or email. The goal is to highlight important content soon after it publishes so that your users don't feel left out.
Continuous Publishing: Any content marketing strategy must include continual, streamlined publications. That's especially true of in-app feeds and mobile. With a proper strategy, doing so is easy. However, it can be tough to find the right schedule — be it several times a day, everyday or just a couple times a week.
Planning, Scheduling, and Real-Time Monitoring: With the help of incoming data you can optimize and better plan future strategies and releases. This encapsulates an ongoing strategy of continuous improvement that you can leverage to keep your customers happy.
Newsfeeds Build Perpetual Engagement and Deliver a More Modern Customer Experience
Among the top 1,000 apps and mobile websites, apps have an audience 2.5 times the size of mobile websites. That audience is growing twice as fast for apps. What is driving their growth?
The answer is the real-time and simplistic nature of feeds. The delivery format has a profound impact on long-term user experience as well as the value of the app. The nature of feeds also boosts user engagement by keeping everyone tuned in.
While app users are more difficult to recruit, they also tend to be more loyal once engaged. App users invest an average of 18 times more personal time within apps than they do mobile sites. By feeding their demands through regular content updates you are securing their loyalty.
Many have already realized this, which is why there's no shortage of apps and online solutions that employ an active content feed. It's about time you adopted a similar approach for your customer experience portals, feeding their hunger for content.