The Future of Customer Experience
Mobile or in-house digitization is becoming more important every day. Why? Because not only is everything making a shift to digital, it's going mobile too - to modern smartphones. There's a reason for this, which is largely due to the accessibility and convenience of working on mobile, from nearly anywhere.
Of course, not all platforms and applications are ideal for mobile, but most are and that's the driving force behind this change. Cisco predicts that by 2020 there will be 5.5 billion mobile users, which represent 70% of the global population. Those numbers are wild, but true, and it offers a huge indicator for how the market will shift over the next few years.
But are we already on the verge of sweeping mobile app adoption and usage trends? Isn't digitization already a significant force in the modern enterprise world? Yes, except there will be a line- soon crossed that prevents further innovation.
In fact, 83% of marketers say their engagements are either extremely or very innovative, while 33% of B2B customers and 23% of B2C consumers agree.
In Mobile, Innovation Will Soon Be Past Tense
Executives in technology and marketing fields have begun to realize there will come a time when innovation is long past. Meaning, the brands and organizations that are first to innovate, first to make it to that finish line, will have the jump on everyone else. Why? Because mobile is no longer an option, it is now necessary.
Mobile is no longer a question of if, it's a question of when or more specifically, right now. Refuse to make the jump to mobile and digitize your efforts and customer experiences, and you will never get ahead of the competition. In fact, if your competition already has done so, they're way ahead of you.
Mobile will grow, adoption rates will continue to climb, usage will grow just as fast especially among consumers, but innovation in the space will plateau. Those who don't start to think with a mobile-first mindset risk becoming obsolete.
Big Picture Stats:
But what does any of this have to do with you? How does this affect your digitization efforts? While planning to embrace the digital transformation internally and externally, working towards creating mobile moments will create a more realized customer journey.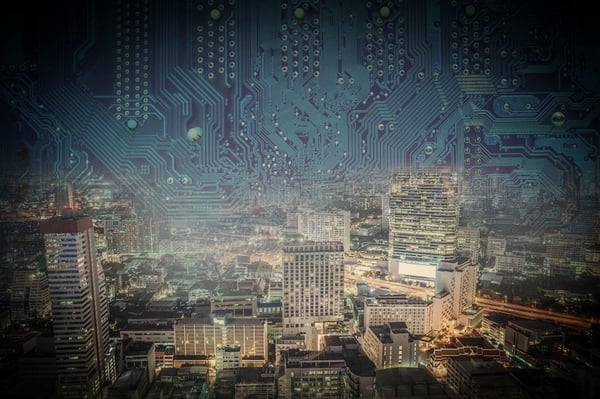 What to Consider Going Forward
Not Just Live, But Thrive in An Engagement Economy
Today, we live in an engagement economy. Some, may refer to this as "the state" or "a state" of engagement. It is based on the idea that everything we consume in today's market is connected, and that also means we are all connected to one another. This creates value in the form of engagement or interactions with one another, brands, and organizations.
It helps to explain why many consumers migrate to a more personal experience or relationship with brands. They engage and interact when they are ready to, not necessarily when the brand is.
What this has resulted in, is a market where marketers, brands, and advertisers have to transform their age-old strategies and methods, using new tactics to stay relevant and stay afloat. New technologies and platforms are cropping up everywhere, and businesses don't have a choice but to engage and participate, lest they be left behind.
In a recent Marketo survey, the top 5 benefits customers sought through engagement were cited as:
60% improved consumer experience overall
55% receiving discounts and promotions tailored to my preferences
55% faster resolution of issues and problems
54% getting the latest information on products or services
51% feeling valued, heard, wanted
These are all touchpoints that can be serviced through a mobile customer experience program where you're delivering content, social relevancy, and key information through an always-on system.
Create A Customer Experience Ecosystem
A mobile-first customer experience fosters a "customer-in" approach for brands to interact and communicate with their audience. Especially with mobile, customers create their own journeys.
It also helps to see how those customers react in physical spaces, virtual worlds, and on mobile platforms. That has everything to do with the insights you gain and the decisions and actions you're able to take.
Modern analytics and big data have been born from these movements, allowing brands to tap into more accurate and valuable insights extracted from their audience and clientele.
Remember, It's an Experience, Not an App
Customers expect to be delivered an experience, not an app, not a service, not a product. They want the full package, across multiple platforms, multiple channels, and multiple mediums. The entire experience from beginning to end, defines your business and your reputation.
Sure, it is also an app, but that is mainly the vehicle through which interactions are driven from either a customer-in or customer-out perspective. So when you think about the line for innovation being drawn in the sand, a mobile customer experience approach to engagement facilitates your organizations ability to be agile, stay relevant, and deliver contextually relevant experiences to your customers before, during, and after they meet with your representatives.
One mantra you must adopt moving forward, is that you're delivering an experience, nothing less. This helps support the idea of the engagement economy, and highlights what your customers are looking for from you. Reframe your thoughts, business practices, and focus to deliver an optimized mobile experience.
Make sure you're already prepared for when that innovation stops, and make sure you're already involved with mobile.
If you're still deciding if a mobile-first approach to customer experience is the right fit for your strategic initiatives, you're already behind the curve.