Learn All About The Benefits of Accessing eContent on Mobile!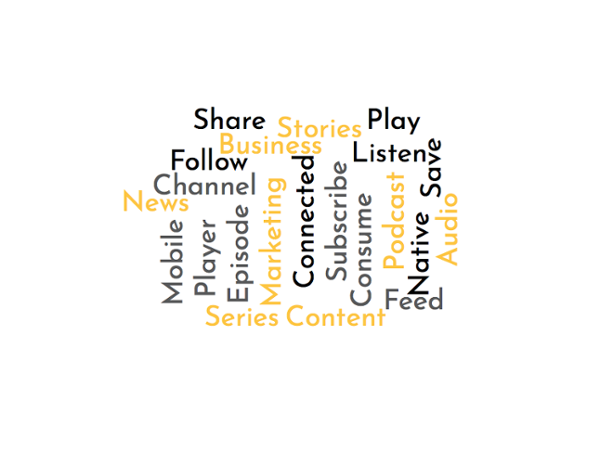 What: Content is an important corporate asset. In-app eContent is your ability to create and store more digital versions of traditional print items like case studies, presentations, and infographics so that your users have instant access to key takeaways or post-meeting reference material.
Why: Your customers expect rich, relevant, and often times contextual content that helps them get maximum value from your organization.
The ability to meet modern requirements for digital content and solution collateral will enhance customer relationships, product visibility, and ultimately extend the sales cycle through constant on-demand touchpoints that support your program initiatives.
It's where all the content they need - or want - is one (or two) taps away.
Smartphone users spend 89% of media time in apps and just 11% using mobile web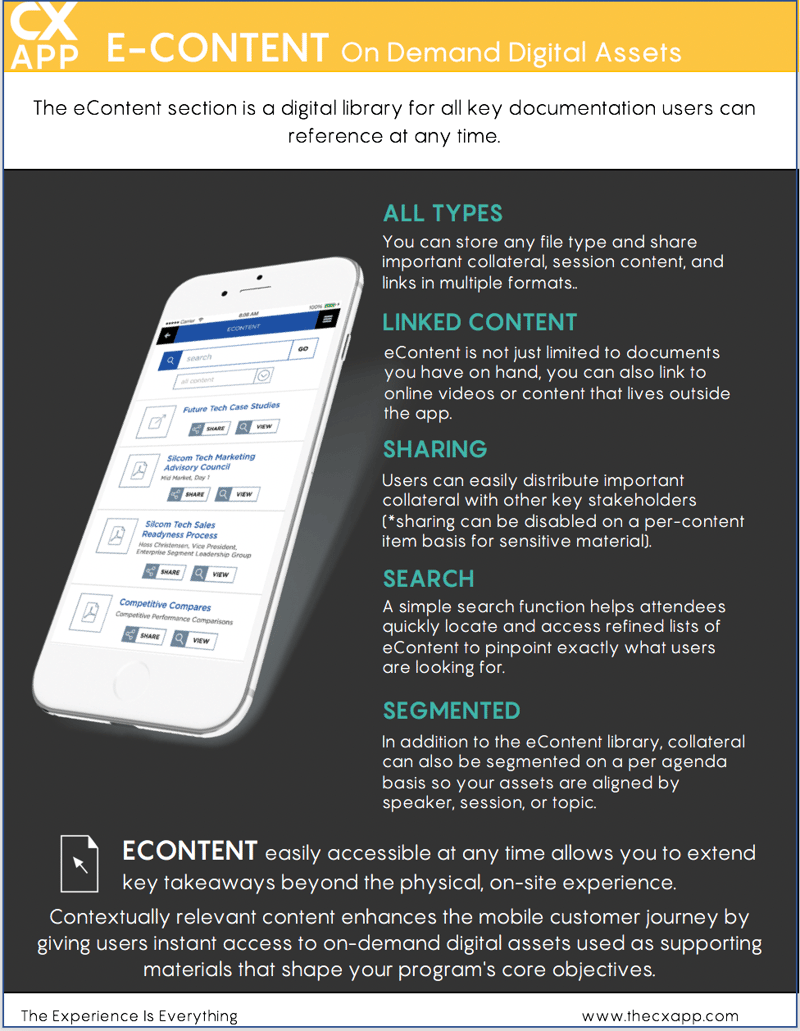 Scenario
David Visitus, Director of IT for 'FlexOps' was invited to an executive briefing at 'Silcom Tech' by Mary, Briefing Program Manager. In the CXApp, David notes he is scheduled to meet with several key members of the Silcom team including Robert Leads, VP of Technology & Solutions, and Ark Itect, Systems Integrator.
His first meeting at 10am is with Robert, where he discusses digitization trends globally then addresses them on a vertical scale. During the briefing, Robert references a case study Silcom created with a company that is similar to FlexOps that saw a 50% increase in operational efficiencies and a 30% reduction CapEx within the first 12 months of deployment.
After the briefing a few of the Silcom Tech team members treated David to lunch at a nearby fusion restaurant. Upon his return, David immediately stepped into a program overview session with Ark and a few members from the systems team. During the presentation, Ark pulled a spreadsheet the clearly detailed the steps necessary for a successful integration.
Overall, David thought the briefing experience was successful at Silcom Tech. That night at his hotel room, David opens the CXApp and navigates to each of the sessions with Robert and Ark and easily access the case study pdf and the spreadsheet respectively. David reads through the case study noting a few ideas for FlexOps, then shares the systems integration spreadsheet with a colleague so that the lines of communication are open amongst all interested parties.
Ready to leverage eContent as part of your digital transformation strategy?