Creating Connections With Customers
Admit it or not, as a business you one of your primary goals is to boost your revenue stream. There are many ways to do this, including - but not limited to - increasing your customer base, sponsors and adverts, wide-scale marketing, product research and new releases, and much more.But most of these channels are conventional.
That is, when you initially think of a way to boost your bottom line, you consider taking the same steps you always have like launching a new product, or reeling in new customers. This is something most businesses do and focus on to improve performance.
There are, however, other channels in today's hyper-digital world. More specifically, there is a vast array of digital and mobile-friendly channels you can use to boost your income.
In the past couple years, business have begun monetizing information assets. In short, they will have jumpstarted revenue production through the use of customer data, but not necessarily the sensitive kind. Consider, for instance, being able to sell hidden insights and trends about a particular demographic?
Using Your Mobile App Strategy to Generate Revenue
By 2020, mobile apps are expected to bring in about 189 billion US dollars in revenue, largely thanks to mobile app stores and in-app advertising. It just doesn't seem wise to avoid that, or forego finding a way to bring some of that revenue into your own hands.
But what those stats don't tell you, is that there are a lot of unseen channels waiting on the wings. For instance, conventions, expos, conferences and events can be heavily monetized if you play your cards right.
Over 1.8 million corporate events take place and compete for an estimated 28% of the total marketing budget. That means event organizers and managers need to find support in the most remote places, they know what it's like trying to organize attendees, sponsors, and more with limited capital. Extra monetization for something like a live event is always beneficial, and actively sought after.
One of the best ways to boost your revenue stream is to come up with new, innovative ways to generate money. Your customers and audience are definitely interested in supporting you, it's just a matter of finding ways they can do that.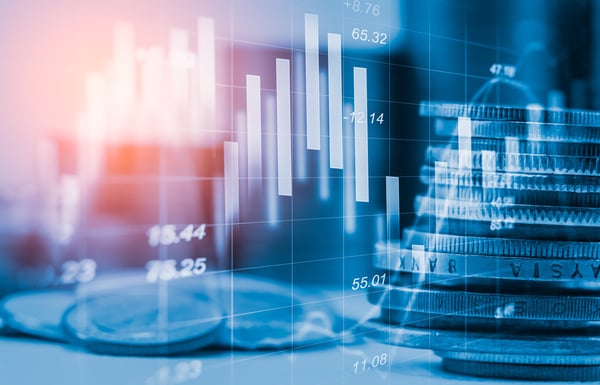 Potential Channels for Additional Revenue
The live events monetization example is a great one, but it's not the only thing you can do to bring in additional revenue. There are many ways to take advantage of value-added content and digital streams.
Keep in mind, that a lot of these elements can be implemented through a mobile app or digital sponsor ecosystem.
1. Fresh and Sponsored Content, News Feeds: To keep your audience coming back you need to provide them not just with fresh, useful content but also engaging material. This is very much like LinkedIn's sponsored content platform. You can build a channel where parties sponsor original, thought leader-based content. The material is still contextually relevant to a brand, event, meeting or community, but there is a way to ask for contributors from a paid perspective - mostly thanks to incoming revenue. You can pepper in sponsored and promotional content that sits alongside your regular materials. This gives it more relevance, credibility, and more exposure.
2. Activity Feed and Promoted Social Posts: There's a reason Facebook and Twitter have paid advertising platforms. They work. You could even deploy an Instagram-style program where ads or promos are inserted into the social activity feed right in your app. They show up as witty, yet relevant social style posts. Most users come across the promoted content and see it as an extension of the regular material they find on a platform. Amazon suggested products - based on past purchases - are a great example of the kind of promoted, yet native content we're talking about - only deployed in a retail setting instead of a social one.
3. Promo Banners: Akin to web ads, promotional banners can be used for a number of partner program applications. For instance, you could add a rotating banner at the top of your mobile app UI which is used to promote special offers, incentives, or even show adverts. You can even use a promo banner to highlight brand updates and new content.
4. Attendee and Sponsor Profiles: A staple of social media is the user profile. Every network has some form of it, which allows you to personalize the space and share a little about yourself with others. You can do the same, only for attendees and sponsors. From a revenue standpoint, companies can pay to have enhanced profiles or company profiles that have additional meta-data like a website URL or social hashtag. You can also position them at the top of the attendees feed or contact list from a 'paid service' perspective. Think of them as normal attendees or vendors with promotional profiles.
5. Proximity Marketing or Paid Communications: With beacons and push notifications, you can target people by location and have sponsors pay to promote with each beacon installment. This not only allows the messaging to be targeted, timely, and relevant, but sponsored, as well, so that new, dynamic offers or announcements help guide app users around your event show floor for example. Let's face it people like free stuff, so sponsors or vendors can setup instant offers and promo codes to drive foot traffic and push momentum.
6. Sponsored Polls: We also know that people like to be heard. Often, people enjoy and are willing to share their opinion through questionnaires and polls, especially if the information they are providing will help a business that may eventually help them. You can setup channels for this to collect crowd-sourced opinions on a particular topic, brand, product, or industry that is generated from a vendors or sponsor perspective. So, let's say you have a sponsor that wants to know something about their product. You can create a promotional poll to garner this information directly from a relevant audience, which has added value to your partner.
How Do You Implement This?
As we mentioned, one of the best ways to implement these strategies is through a mobile ecosystem. The most important aspect however is to keep it relevant and hopefully beneficial to your audience. While the immediate benefits may not be prevalent, long-term effects for adding a revenue component to your mobile app platform will eventually help to aggregate more data, more personalization and ultimately more overall satisfaction as users still will be getting real-time information straight from the source, you!
Nearly 90% of global meeting and event attendees who own a smartphone use it for business at a meeting, conference, or trade show. Furthermore, many also own tablets - 9 out of 10 - and use their tablet as a second device at events, thanks to the larger display size. In other words, it's all about reaching out to the appropriate audience and in the case of event attendees adding this content and material in a useful, engaging mobile app can be just the move you need.