Make Way for Location-Aware Tech Innovation!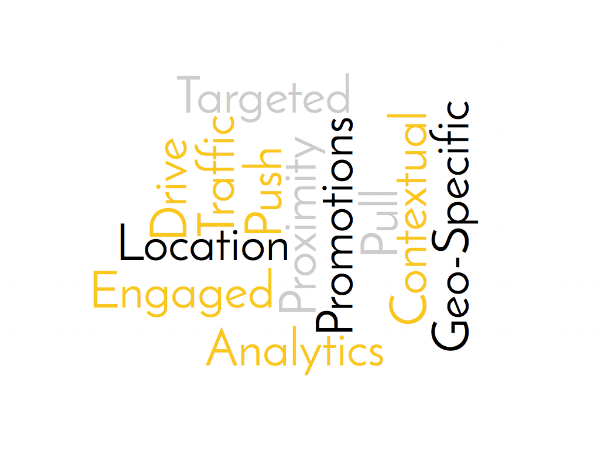 What: Beacons are small, battery-powered, portable devices that use BLE technology (Bluetooth Low Energy) to transmit signals to devices, such as smartphones and tablets, that are within a close proximity/range.
Why: When it comes to a mobile-first mindset, the goal of integrated beaconing technology is to increase customer engagement through targeted, spatially relevant communications. Beacons talk to mobile apps for 1:1 messaging with your user, and mobile apps talk to beacons for increased touchpoints that collect data for your KPI user measurements.
Research indicates mobile app usage is 16.5x greater for users who received a beacon message compared to those who do not.

Use Case
Sandra Partaker, Senior Account Manager at Rapid North, is en-route to the annual Silcom Tech Users Group (STUG) convention in San Francisco. As a trusted partner, Sandra is familiar with Silcom Tech products and services and is looking forward to networking, asking questions, an learning more about how she can enhance Rapid North's integration points.
Sandra has downloaded the Silcom Tech mobile app, and access the STUG meeting to get detailed directions to the venue in the city. Once arrived, Sandra follows instructions to the Crystal Ballroom for check-in. As she rounds the corner, a Beacon detects Sandra's mobile app BLE, and she immediately gets a notification on her home screen saying "Hi Sandra! Welcome to STUG, grab your badge and a mug, your high-octane adventure begins now."
Sandra sees the table of custom mugs and grabs the one with her name and visits the adjacent cappuccino station. What a nice touch, she thinks. Sandra uses the mobile app to navigate the multi-day event through agendas, speakers, sessions and more.
The last day of the event features a goodbye mixer and the reception room features a portable screen showcasing highlights from the event. Sandra walks up to the screen, is detected by BLE, and notices a small window on the bottom right corner, again greeting her : Sandra, we hope you enjoyed your time at STUG. Here are some highlights we captured. As the screen begins to animate, Sandra notices that pictures she is tagged in, sessions she attended, and even social posts she shared are all filling the screen, creating a customized 'highlights reel' just for Sandra.
Ready To Use Beacons in Your Integrated Digital Transformation Strategy?