How Robert Leads, Executive and Discussion Leader, Uses the CXApp for Success
What: Executives and C-Level discussion leaders are an integral role in the corporate briefing programs as they look to invest in tools that are sustainable, scalable, and provide consistent communications from the top-down.
Why: Leading customer briefing programs with a mobile-first mindset keeps cross-functional teams and the customer on the same page. This creates a space that can serve as a central communications hub for busy team members to ensure they are aware of the who, when, where, and what for more meaningful conversations with existing and potential clients to nurture and propel the sales cycle from all divisions with the organization.
Upper management spends 50% of their time in meetings.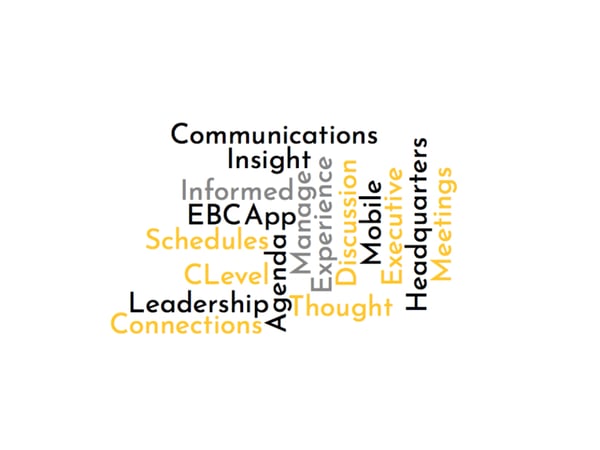 MEET ROBERT!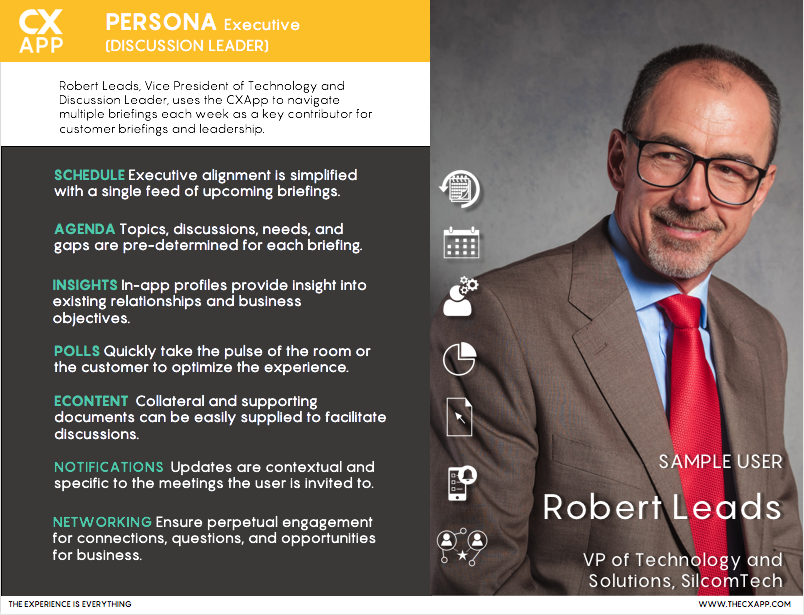 Ready to expand your business opportunities through meaningful and interactive experiences?