How Mobile Plays A Part In Your Data Management Strategy
An executive briefing provides a unique opportunity for highly personalized interaction with customers. At the end of a successful briefing, you've identified available partnership opportunities, proven the value of your company's services, and hopefully converted the customer.
But what if you didn't? How do you continue to effectively engage with customers after they leave the briefing? Or even more so, how do you transform unsuccessful briefings into effective, actionable plans for future briefings? And even if your briefing was successful and you closed the account, how can you be sure you identified all conversion opportunities? Is it possible an opportunity was overlooked?
The answer to all of these questions lies in the data.
Briefing Metrics and the Power of Data
Briefing metrics provide a holistic view of the customer experience journey, allowing you to:
Discover new conversion opportunities. By taking a snapshot view of which agenda items, meetings, speaker profiles, content, demos etc. were most popular among a company's visitors, you can discover and take the appropriate action on customer needs that you may not have been made aware of before or during the briefing. You can also look for trends on what content or assets are most popular between people and personas so that you can better align business strategies to meet and/or predict what potential customers might find valuable.

Turn failures into future successes. By identifying the presentations, demos, and locations that drove the highest engagement, you can compare effective and ineffective campaigns in order to optimize future briefings. You can also plot a specific customer and their company journey to see who, what, when, and where they've engaged with executives and leaders from your organization to have a more contextual awareness of their previous experiences that have led them to this point.

Continue engaging with customers after the briefing. By identifying which visitors attended the most events and consumed the most content, you can harness valuable insights into which individuals at a company are most likely to be enthusiastic about continued engagement beyond the walls of the EBC. Follow-up is a highly critical component of building and keeping relationships from going stagnant, and a handful of data could be the key to unlocking relevant post-briefing trends, follow-ups and to-do's.
Organizing briefings with a mobile app enables the collection of these valuable and transformative metrics. The power that comes with mobile app data allows you to track key in-app and external customer touchpoints such as consumable content and interactive technologies like beaconing and digital signage that paint a holistic picture of the customer experience journey.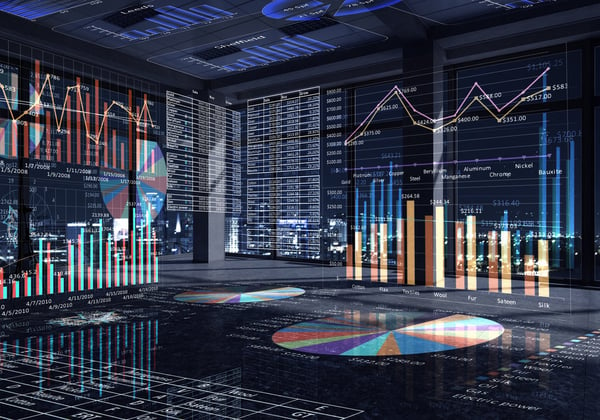 Data for Every Stage
In addition to providing you with valuable insights on the effectiveness of your briefings, an effective mobile app provides an exceptional experience for your visitors. In fact, a study conducted in 2015 predicted that by 2016, 88% of event visitors would consider mobile apps a critical or important part of the experience of an event. Visitors can make travel plans within the app, network with other visitors, and finalize their schedules using detailed agendas and event information. All of these intricate connections essentially create a web of customer insight that begs to be unraveled:
Before your briefing, analyze content being viewed by key stakeholders in order to determine what topics are important to focus on during the briefing, and determine which presentations your key stakeholders plan to attend.

During the briefing, collect feedback by providing surveys that gauge the effectiveness of presentations, and monitor engagement by seeing how many responses are received on interactive polls shared during briefing presentations.

After the briefing, compare historical data across multiple briefings to determine what combinations of demos, signage, and presentations have been the most effective in driving conversions.
By using data to enhance and transform the experience of your briefings, you can continue to engage with customers in a highly personalized manner after they leave your facility, form long-term relationships that may lead to future conversions, and promote an ongoing conversation between your company and your customer's company, and your customer's customers.